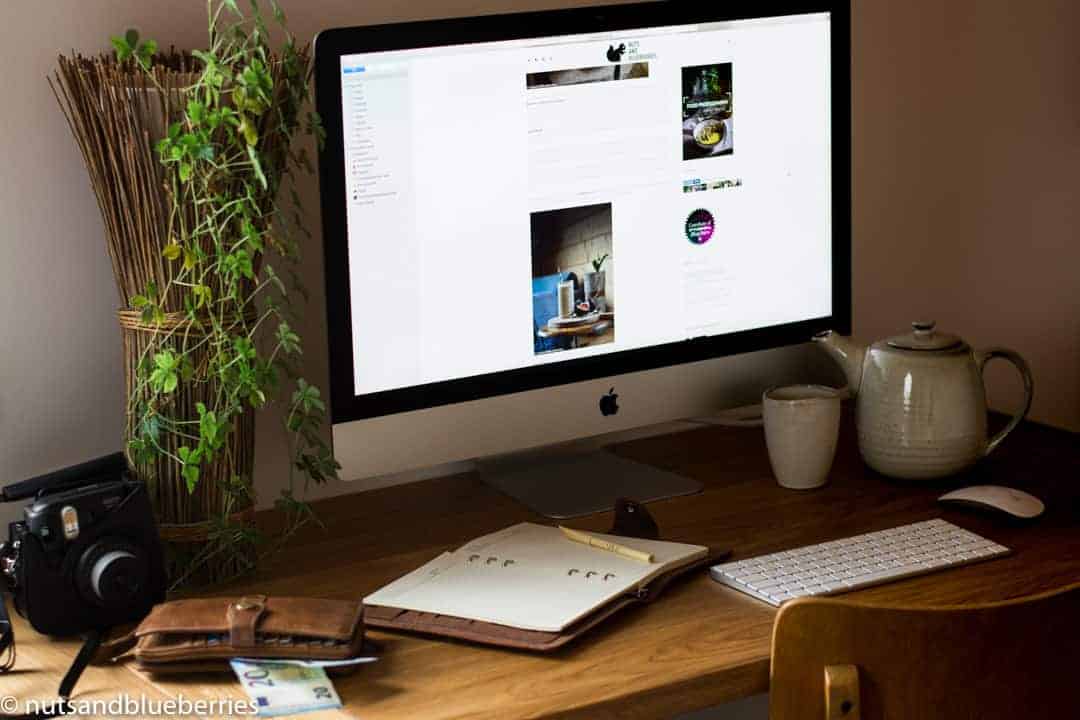 One question I get asked very often is
"Do you earn money with your blog?".
To be honest.
My blog is quiet small.
It is not my main job but YES I earn a little bit of money with services which results from my blog work.
I like to start to tell you that bloggers can't be bought.
Most of the bloggers only like to write about their passion and ideas. It's a myth that bloggers accept every cooperation for money. I keep an eye on other blogger and the blogger community and I don't see tons of advertising on the blogs or social media feeds very often. You can see if anybody is bought or not.
There are some Blogger who developed an own eBook to earn money for example. Traci is as Blogger who finished her own ebook last month. Or other Blogger who sell their skills and use their blog as a Plattform, like Dearna.
My beginning 2 years ago
My blog exists since two years and in the first year I never thought about making money blogging. But when I started my Instagram 1,5 year ago some companies recognize my blog and my passion of food. They realize I "speak" to a perfect target group and they asked me to promote their products in my Instagram feed and my blog posts. I worked a few months on a sample basis but after tons of samples I thought about my needs. I was happy to get something for free in the beginning. But later? I don't want to have a clear timeline, to have all the pressure and tough targets.
Furthermore I need to invest money in my blog work. For example new plugins or WordPress. In my camera equipment. So when I earn a little bit I spend it straight away for new Blogging stuff. Haha.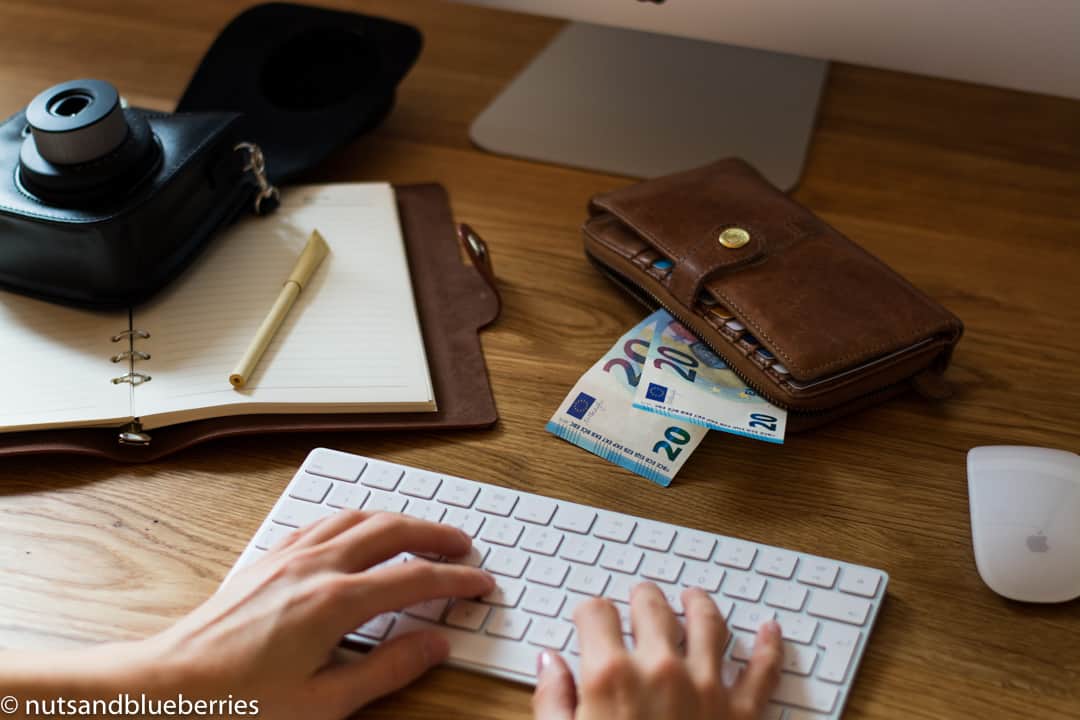 Why I decide to make money blogging
I decided to stop promoting products in on my blog and on my Instagram account for free for about a few weeks to think about my kind of cooperation in the future. In case of getting a cooperation inquiry I decided to claim payment for my hard work. Blogger who read this know what kind of work they invest in a blog post, professional photography or getting more traffic on their blog.
Why should I give companies free access to my follower although they have money to pay for this big media Penetration?
Companies Marketing Budgets
I'm working in sales and marketing since 15 years and trust me – companies have such a big marketing budget. If they decided to use Influencer, like Blogger or other social media they know that they need to invest money. As a blogger it's my decision which products and companies I like to support. When you search in Google you find a lots of articels who tell you that brands want to spend more on Influencer Marketing. Why? Because they realize they can reach thousands of potencial customers all over the world by cooperating with the right people.
Researches shows a big growning in the online marketing in the last years.
The online Business will grow in the next years as well. So it is really important for companies to invest money in this marketing channel. More and more companies are willing to work with cooperation partnes like Blogger or other Influencer to reach their target group.
You like to know how I make money Blogging?
For me (and I know for other bloggers as well) it is very important only promoting products they really trust. You wouldn't recommend a product to your friends you don't like right? Same here.
I didn't take long until I got my first payed cooperation after asking the companies directly. After explaining what I do and how many time I need to invest. I didn't earn thousands of Dollars but I was happy to get paid.
I strictly focus myself on product placement and photography for companies.
Because I like this kind of work. They are a lot of other idea to make money blogging. But I don't find the time to realize them all. And I really have fun by working with my camera and taking pictures for companies and products I respect. When I publish a picture on Instagram with a product I get payed for 70%. The others are still samples I really love. Here are some products I only use as samples:
www.lieblingsglas.de
www.madebyfressko.com
ww.broste-copenhagen.com.
I don't accept many cooperation's for my blog directly because I don't find the time and I don't want to overload my blog with banner and sponsored posts. I like it really simple without lots of promotion on my page. But to be honest it don't disturb me when I see product placement or banner on other blogs. I love honest recommendations and all blogs I read are trustful. I'm happy when I see blogger cooperate with companies because I'm sure that's the future for companies Marketing.
I hope you find some idea or inspirations how to make money Blogging.
If you have own experiences about this topic I would be happy to read a comment from you or get an E-Mail with questions.
Hugs Janine
---
---
Favorites of the week
Some Blogger Resources from my Blogger friend Dee. You find Tutorials, Tips for Food Bloggers and more on her Blog!
More tips about How to make money blogging 
You could be interested in these posts as well
Find some tips for food photography!
How to grow your Instagram Following