To find his own photography style needs a lot of time. When I began with Food Photography in 2015 I can't decide which style I love more. The bright or the dark one. I definitely tried out a lot in the last 2 years and I was frustrated so often. But I learned more and more with the time. The secret is to be patient. Success will come. Trust me.
Dark and moody
In the meanwhile I found my style. I love the Dark & Moody Food Photography much more than the brighter one. I prefer clear light accents which you can find in my pictures. You can highlight the texture or the food in this way. So it's perfect to use this style in the Food Photography.
Accessoires for a Dark and Moody Food Photography
Accessories are a very important part for Food styling. Before you edit a picture you need to get a good shot with your camera. You need to arrange a "moody atmosphere". It's up to you which accessories you use. I prefer natural products, like wood and linen. I love using low-keyed colors like olive green and dark blue. As well as rose and pink.
One of the best I ever learned is to use darker backgrounds and undergrounds. In this way you can focus food model much better and "catch" the light.
I also use plants as much as I can as well as purple flowers.
 
Dark and Moody Food Photography styling
I try to avoid a sterile style of the food. The viewer should feel invited to eat the food straight away. I spread some bread crumbs or rumple my serviette to make the picture more lively. Also I try to avoid too much chaos. You can call my style organized chaos.
Best light for a dark and moody Food Photography
I learned to "catch" the light on a northern window. It is the best to use in my Dark and Moody Photography. I use only day light. Without daylight it is really difficult to get a shot I really like. The light must fit to the ISO I use. I only shot in ISO 100. Light shadows are also welcome in my pictures. Some people try to avoid them but I like them because the pictures are more real with shadows.
Here is one picture from my UPSIDE DOWN BLOOD ORANGE CAKE which I shot with day light and edited with Adobe Lightroom presets. You see the big difference between them.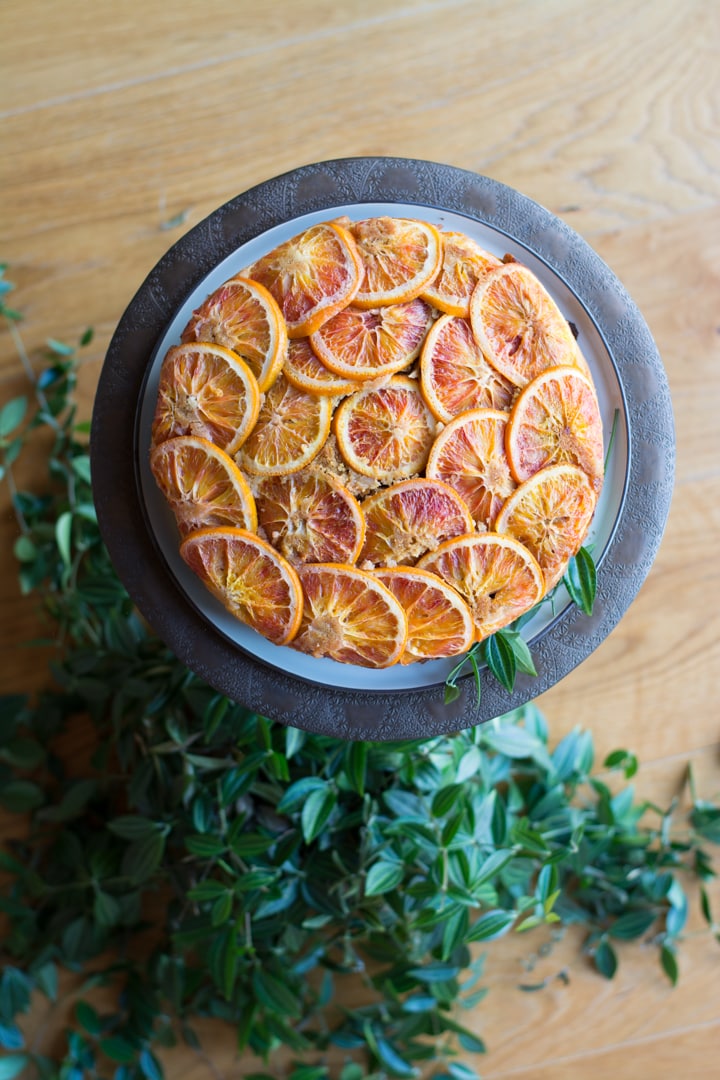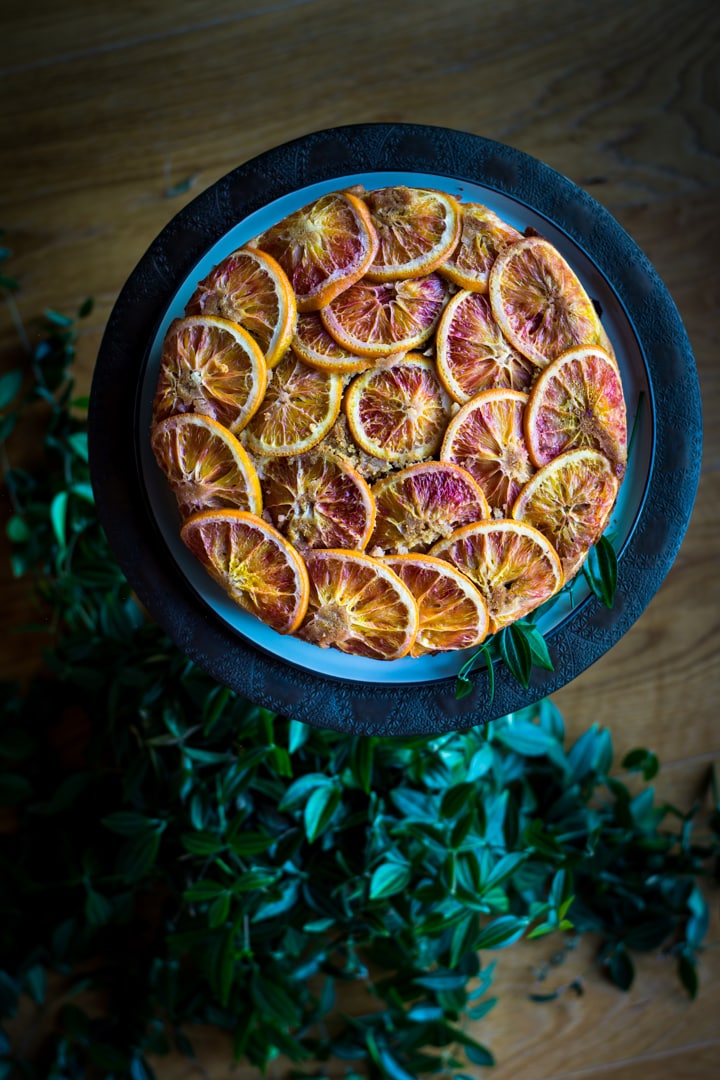 Do you have different windows at home? Try out to shot on different windows. You will see big differences between a northern window and a southern one. I only take my pictures on my northern window because it's the best light.
Additional I dim the light coming from outside to get a nice light. The next picture shows what I mean. The light is coming from the left. The effect is a darker section on the right side. The focus is on the food model.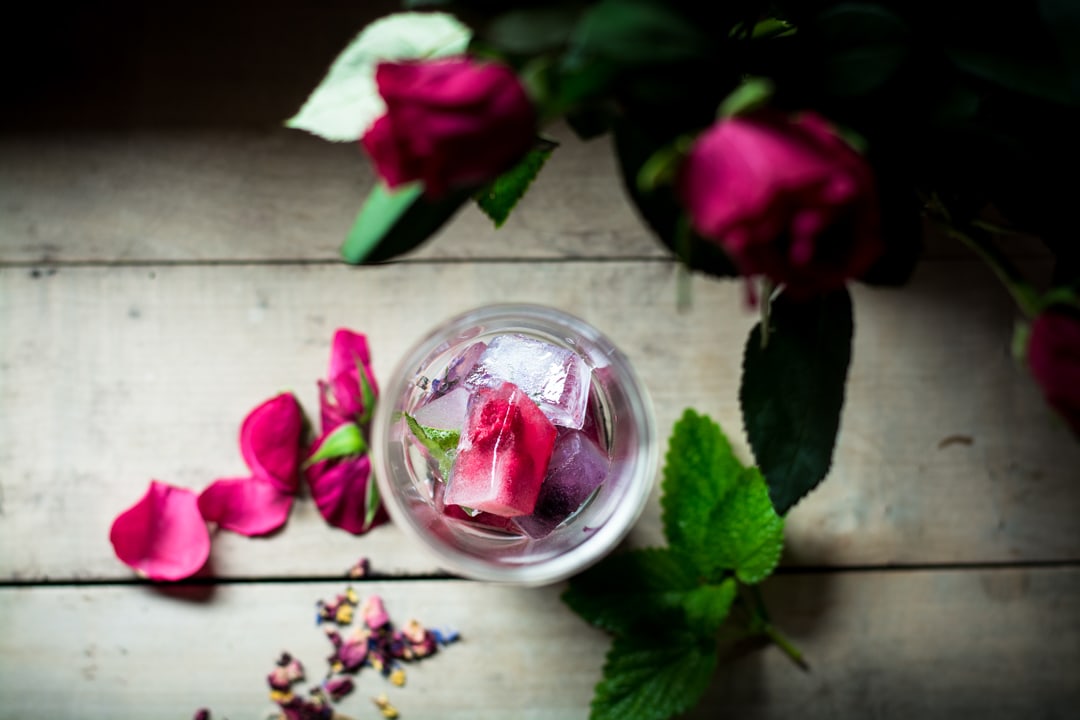 Food Photography editing
I started with a freeware to edit my pictures and I was so proud. One year later I started with Adobe Lightroom and I asked myself who I lived without. It is such a difference. I use Lightroom for one year now and I learned so many things. It is not difficult to learn it you only need to be patient and read a lot.
I always shot in RAW to get the maximum in the editing. When I started shooting in raw I chose raw and JPEG because I wasn't yet comfortable with raw files. But it is ok to shot in RAW only, because you can create a JPEG from your raw file anytime you want, very quickly, using Lightroom's Export functionality.
By the way, I'm using a Nikon DS5200 with a fixed focal length: Nikon AF Nikkor 50mm 1:1,8D. It's extremely compact and lightweight. Its aperture control ring enables smooth manual adjustments during Live View shooting – such a great function!
Adobe Lightroom Presets
After using Lightroom for one year I started to use Lightroom presets. Here is an example how the picture changed after editing it with Adobe Lightroom presets:
 
What are Adobe Lightroom Presets?
You find Lightroom presets in the Develop module of Lightroom. Here you can make an almost infinite level of adjustment to variables including, contrast, exposure color and others. After this you can save these settings as a preset for later use. These saved settings are "Preset"s.
The Installation from Adobe Lightroom Presets
It's really easy to install. Dearne (tohercore) was so nice to let me test a preset from her because I love her food photography style. I simply downloaded her presets and unziped the folder. In the Lightroom Library module I looked on the left side where it lists user presets. After this I right clicked on "user presets" and clicked "import." Now I clicked on the presets from Dearna I wanted to install. Ready!
After this I started to use them. Using the Presets in Lightroom is very easy. First select the image that you want to apply the preset to and switch to the Develop module. Now select the Preset that you want to apply by clicking on it and you will see how your picture changed.
Here are some examples for Dark + Moody Lightroom presets by using Dearna's presets:
Subject 1 – Zimt Mocca
Picture 1 – Original
Picture 2 – Preset 2-DMC-deep-greens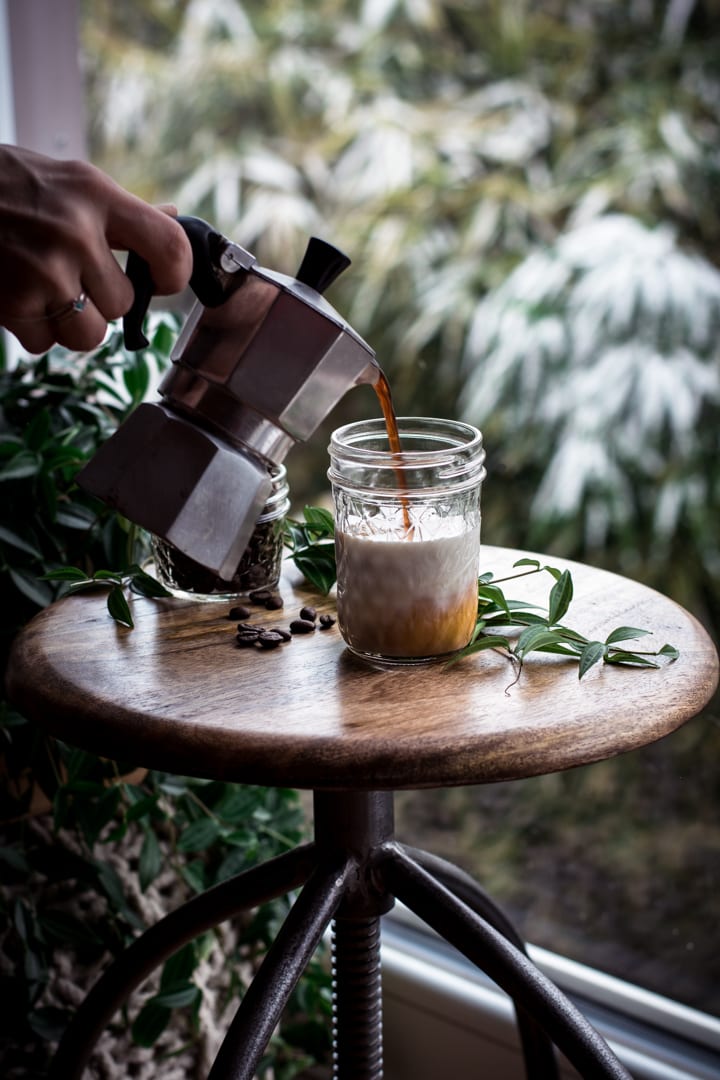 Subject 2 – Kurkuma Porridge
Picture 1 – Original
Picture 2 – Preset 1-DM-a-little-brighter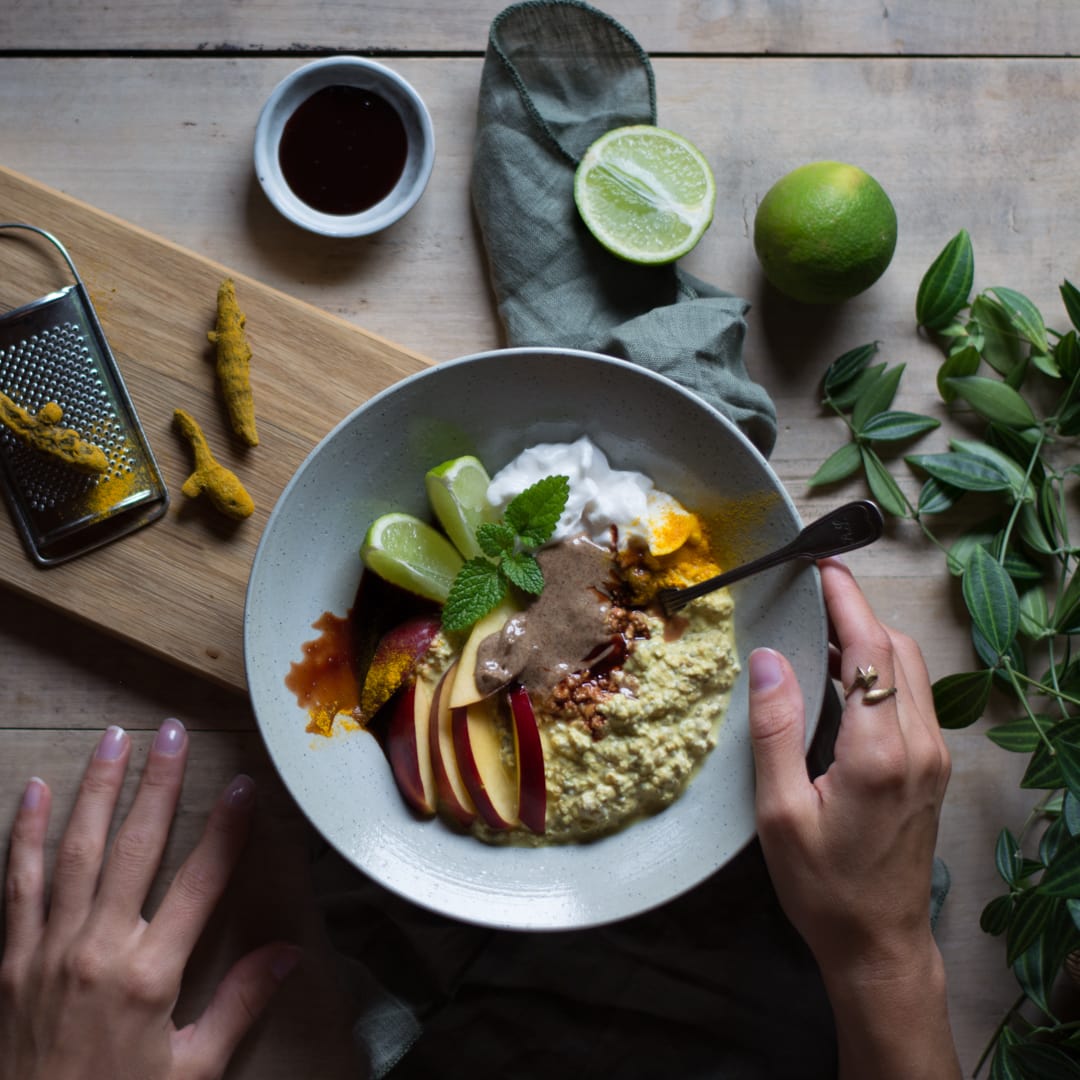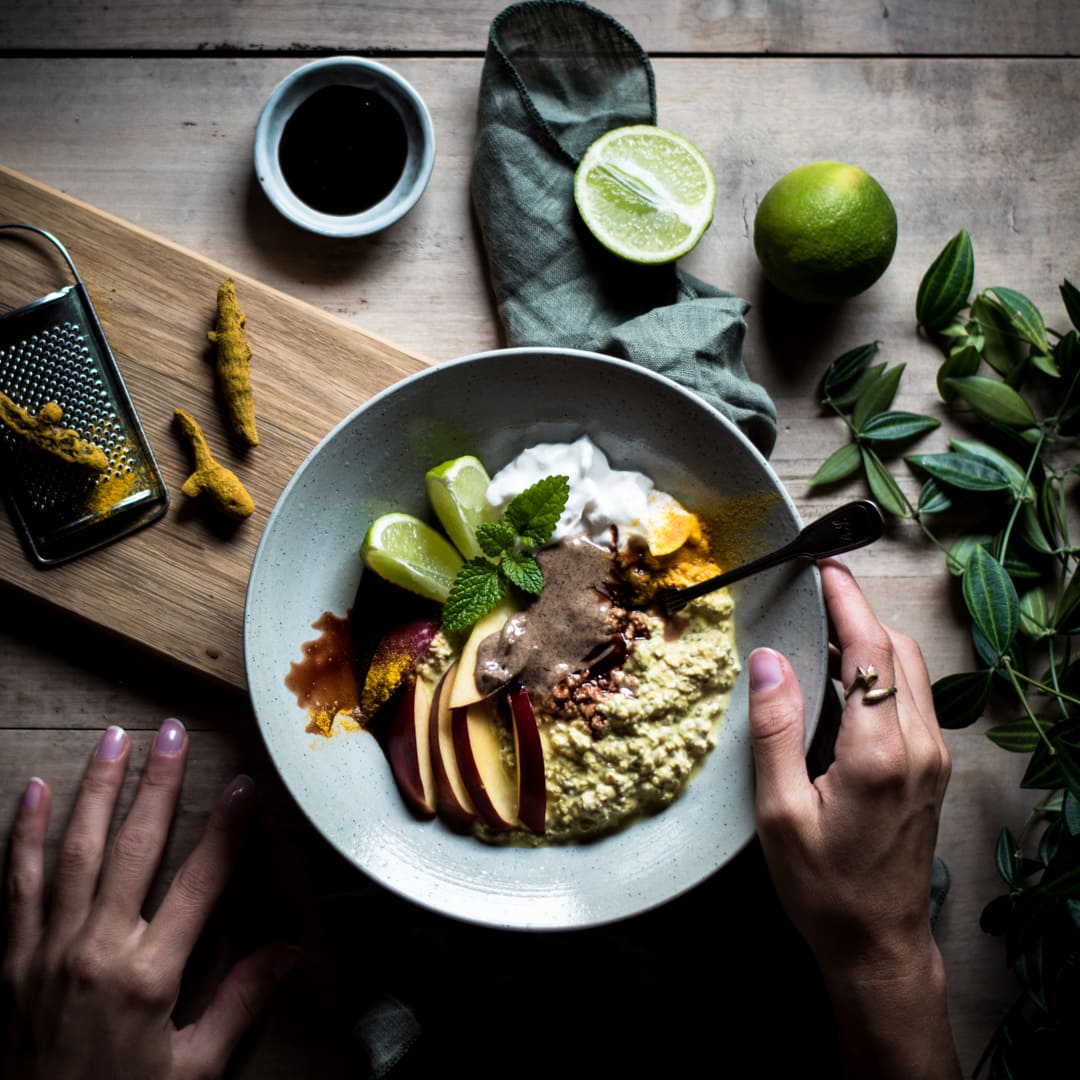 Subject 3 – Apfel Hefe Teilchen
Picture 1 – Original
Picture 2 – Preset 2-Dark-Moody-Cooler-tones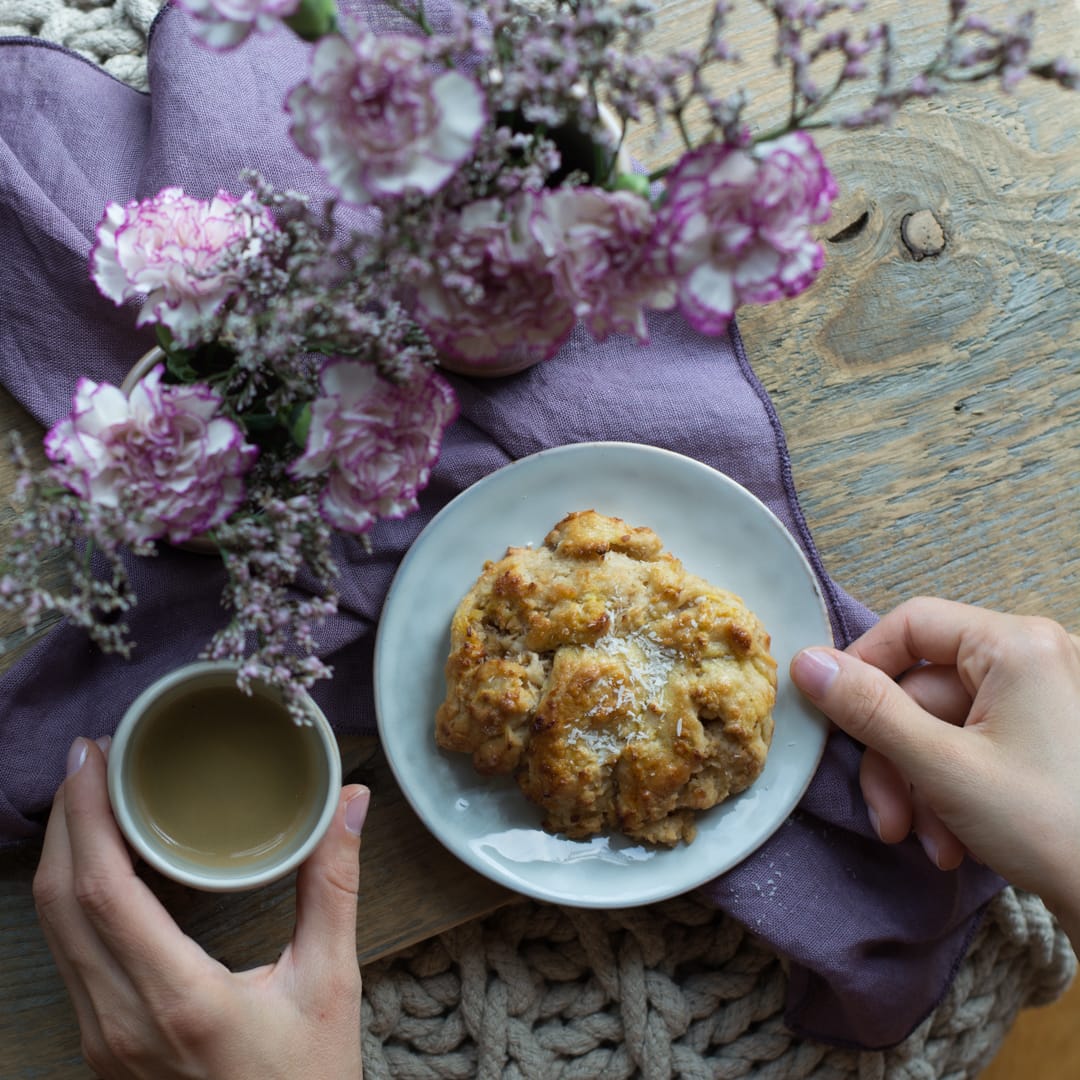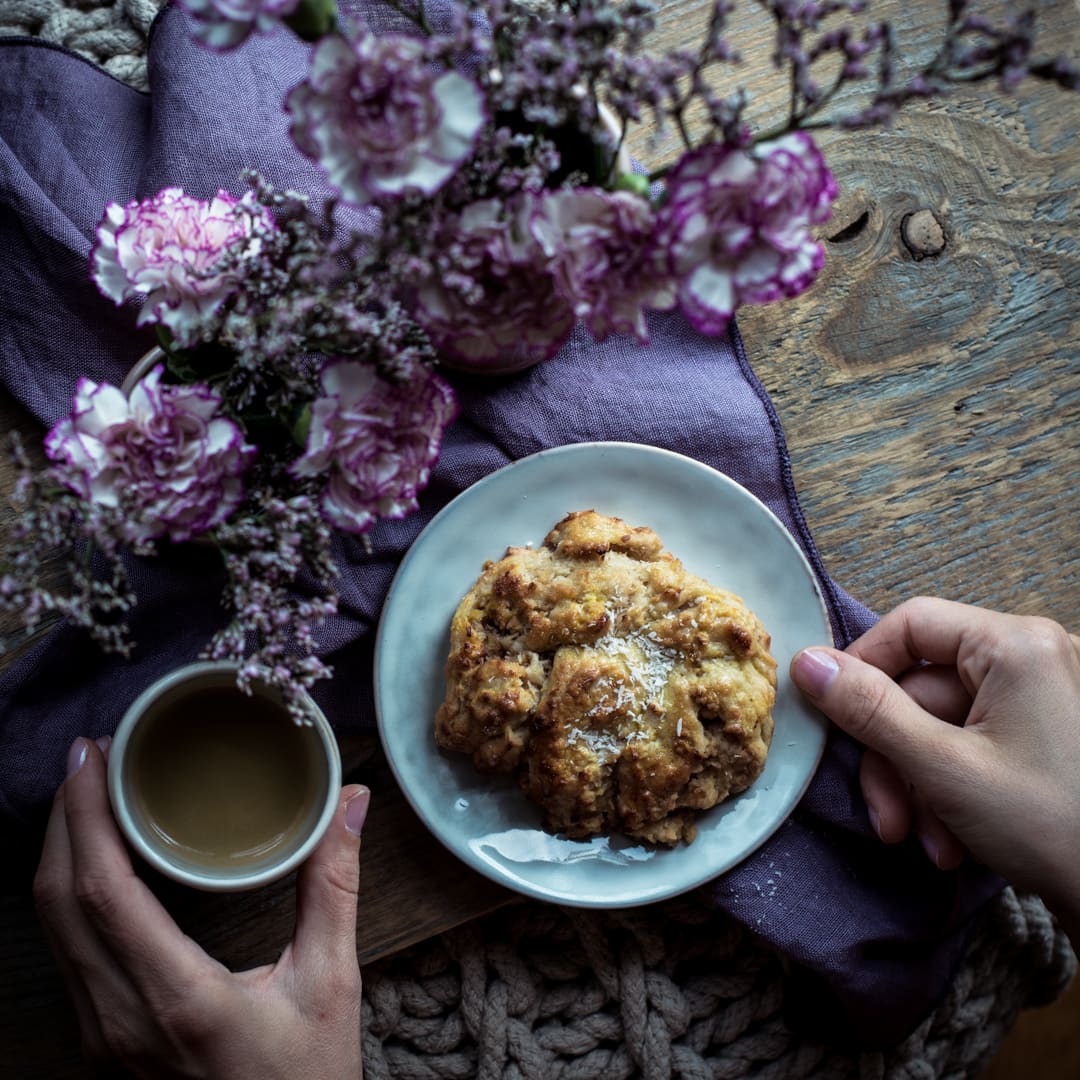 Learn  more about Adobe Lightroom Presets
You find more help and ideas how to use Adobe Lightroom on Dearnas page: http://foodphotographyguides.com/lightroom-presets/
BY THE WAY – THIS POST IS NOT SPONSORED! I simply love Dearnas work and I am happy to support her at any time.
Thank you really much Dearna for your wonderful work and help at any time!