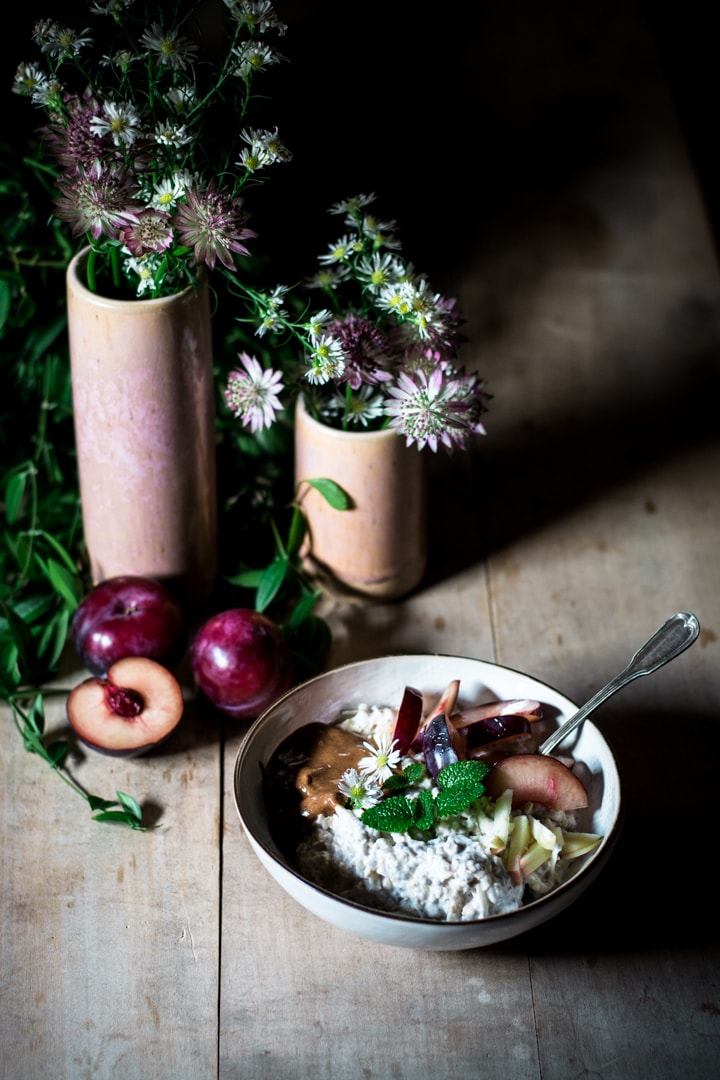 Are you a breakfast lover or do you prefer to eat nothing early in the morning? It's not that bad to start the day with a healthy and delicious breakfast! You are in hurry very often? Try out one of my 3 super easy and healthy breakfast ideas.
5 reasons why you should eat breakfast on the morning
Eating a healthy breakfast helps to improve your concentration and productivity during the day
Staring the day with a breakfast is a kind of meditation. It's better to relax early in the morning instead of hurry up!
Starting your morning with breakfast boost your metabolism and keep your blood sugar levels stable
A morning meal helps energize your body and keeps you active and productive until lunch time
A breakfast reduces risk for overeating and cravings during the day
If you prefer savory breakfast you find two ideas here:
Avocado-Cheese-Sandwich or  vegan sandwich with sunflowerseed Tzatziki!
Enjoy a healthy breakfast in the morning
It's really important to enjoy ME time and a breakfast in the morning. Breakfast is the most important meal of the day and a well balanced diet should include morning meals.
When you eat breakfast you are telling your body that there are plenty of calories to be had for the day. When you skip breakfast the message your body gets is that it needs to conserve rather than burn any incoming calories.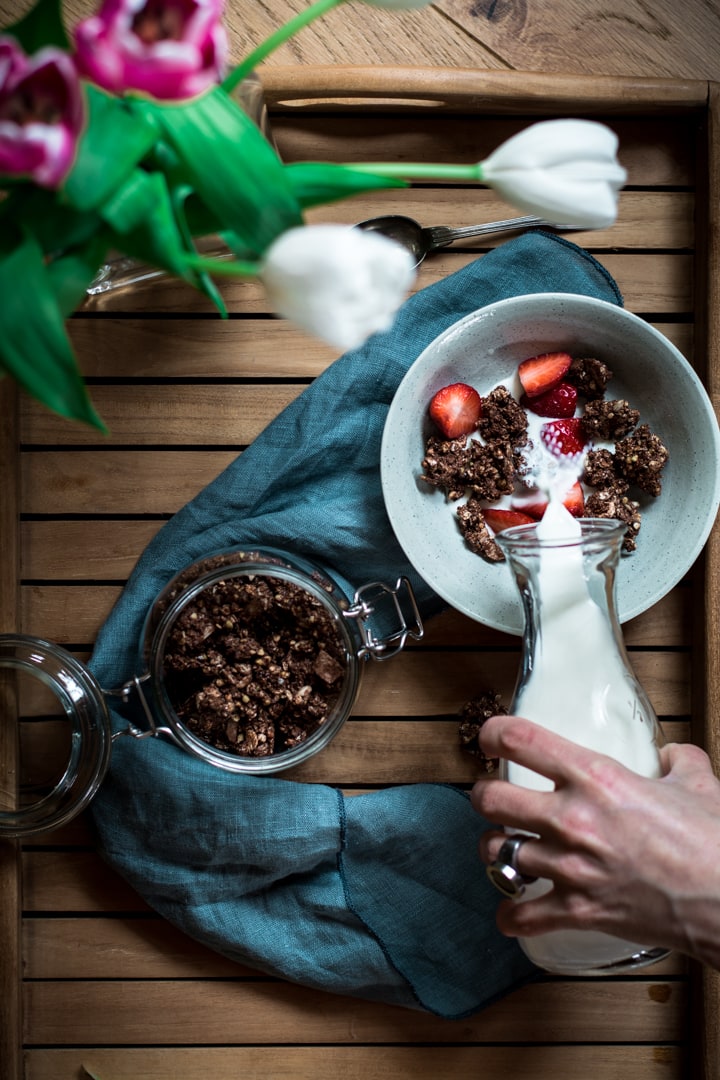 It's super easy to make this Buckwheat chocolate crunch granola! You can stock it for up to a few days and enjoy it with milk or top your smoothie with it!

Buckwheat chocolate crunch granola
Author:
nutsandblueberries
Ingredients
300g rolled oats (gluten-free if necessary)
200g buckwheat
70g coconut flakes
30g chia seeds
pinch of sea salt
40g coconut sugar
50g honey or maple syrup
60g cup coconut oil
2 tsp vanilla extract
70g cocoa powder
Instructions
Preheat oven to 175°C
In a large bowl combine oats, buckwheat, coconut flakes, chia and coconut sugar
In a small saucepan over low-medium heat, melt coconut oil. Add honey or maple syrup, vanilla, salt and cocoa powder. Whisk to combine until smooth
Pour liquid ingredients over dry and mix carefully
Spread mixture out in an even layer on a lined baking sheet and press firmly with the back of a spatula to ensure that the mixture is compact
Bake for 15-20 minutes
Remove from oven, flip granola in large chunks, and place back in oven to bake for another 10 minutes, stirring every 3-4 minutes until toasted and fragrant.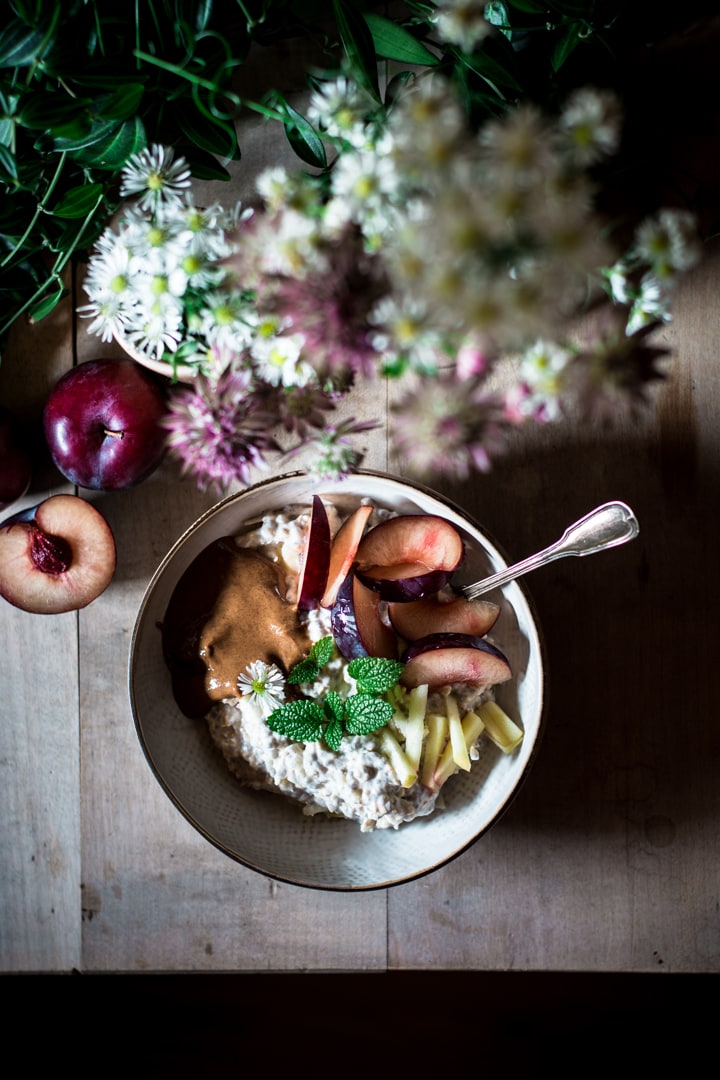 Overnight Oats are one if the most popular breakfasts ever! They are so versatile. I love to mix them up with coconut yoghurt and grated apple. Heaven!

Coconut Chia Overnight Oats with grated apple
Author:
nutsandblueberries
Ingredients
150g Coconut yoghurt
2tbsp chia seeds
2tbsp maple syrup or honey
50g oats
½ tsp cinnamon
½ apple
almond butter
Instructions
In a large bowl combine coconut yoghurt, chia seeds, cinnamon, maple syrup and oats
Stir well
Place in the fridge overnight
Add an grated half apple in the morning and top with almond butter (recipe here)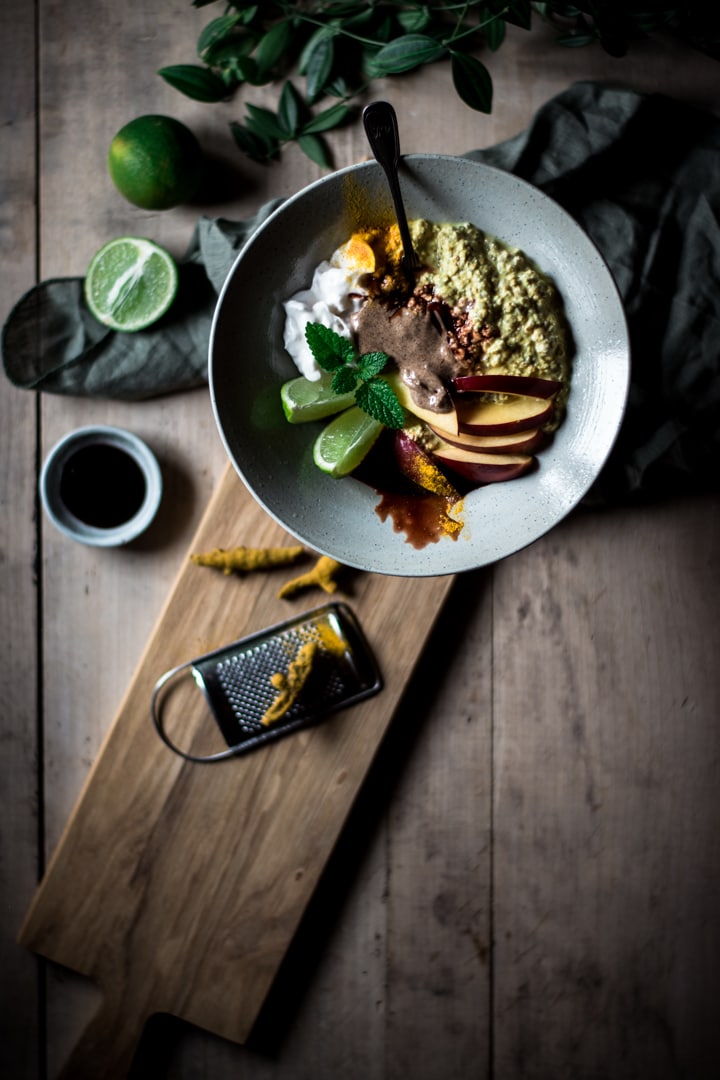 You can cook that porridge or enjoy it cold. I love both! You can top it with almond butter or yoghurt. Enjoy!

Lemon Porridge with vanilla
Author:
nutsandblueberries
Ingredients
50g oats
200ml plant based milk of your choice
1tsp ground turmeric
pinch of salt
1tsp ground vanilla
1tsp chia seeds
juice of one organic lemon
zest of ½ organic lemon
Instructions
Cook all the ingredients over medium high heat until thick and creamy
Top with whatever you want! Yoghurt or almond butter is a great idea!
Follow my blog with Bloglovin
Pin me!