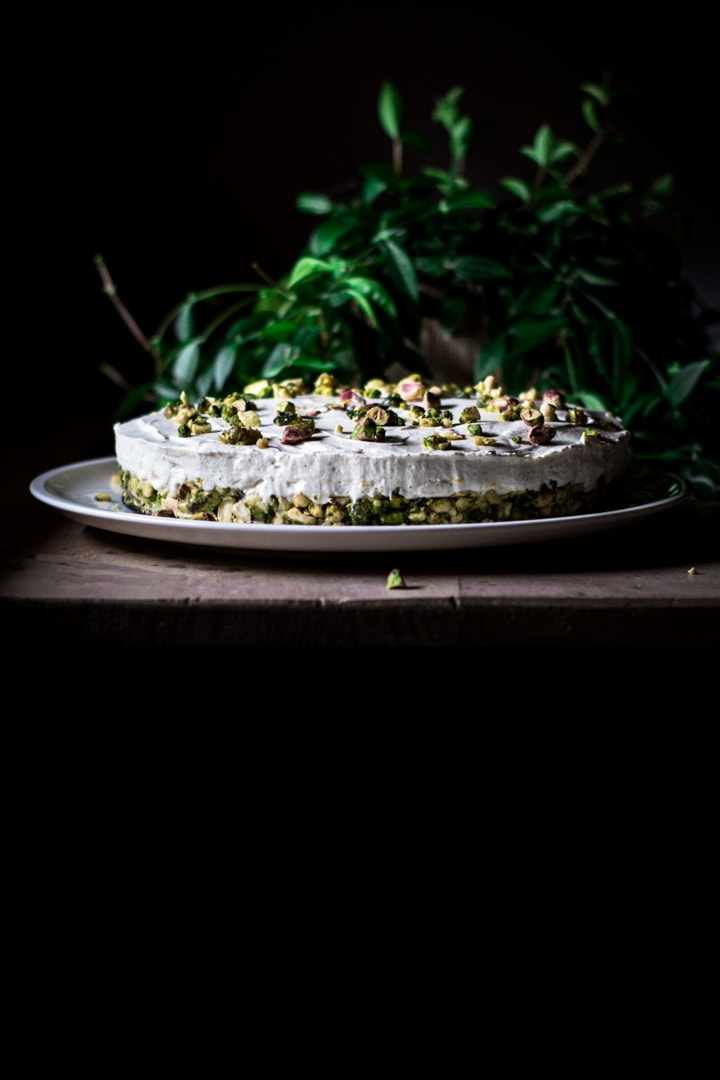 As promised I'm happy to share this amazing pistachio cake with you. I developed the recipes for a campaign called #colorfulfood from sony. I shared the full content and recipes on their German Website and can't be more proud. It was a lovely project with other named Blogger like Kraut-Kopf, Trickytine, Pinimarini and Backbube. It's always a pleasure to have these project together with other souls who shares the same passion.
My pictures and recipes in a printed book
I'm super happy my five developed recipes have been printed in a book. Here are some pictures. It was difficult to find something I can bake or cook based on a mint color. But I was happy I got the idea to use spiraling. I was inspired to create this curd cake because on of the sony smartphones is white silver.
I love to be creative in the kitchen
It's wonderful what you can do when you are blogging. You can decide to do whatever you want to do. I'm still working on a big give-away with no pressure. Because it is up to me when I'm ready to publish it on my page.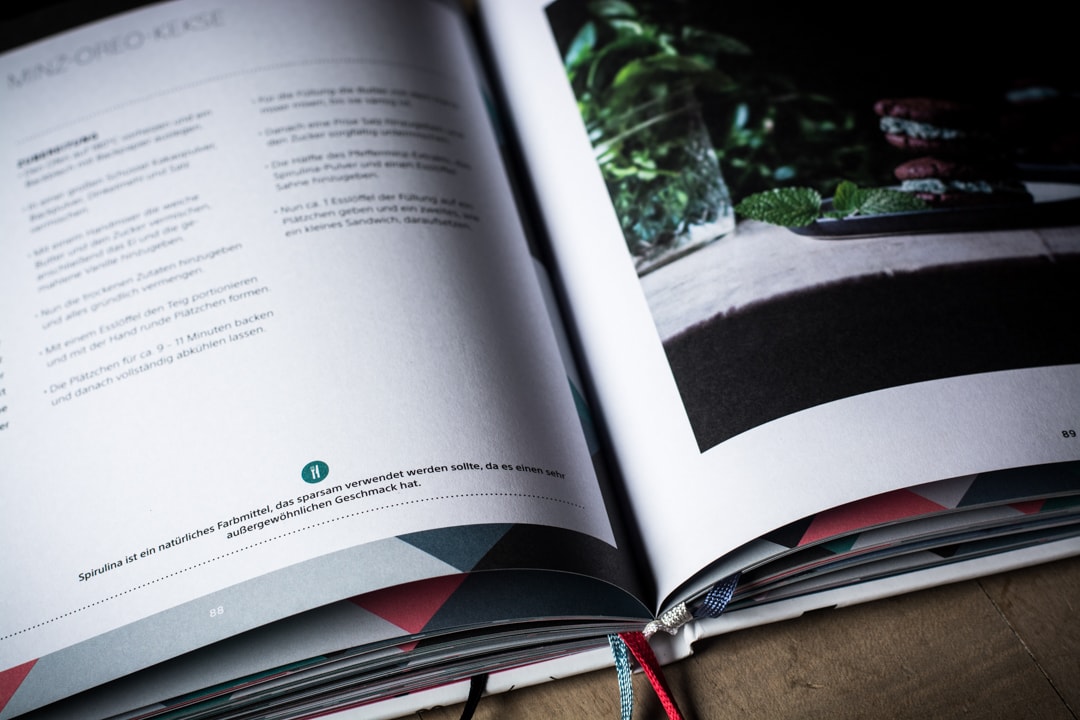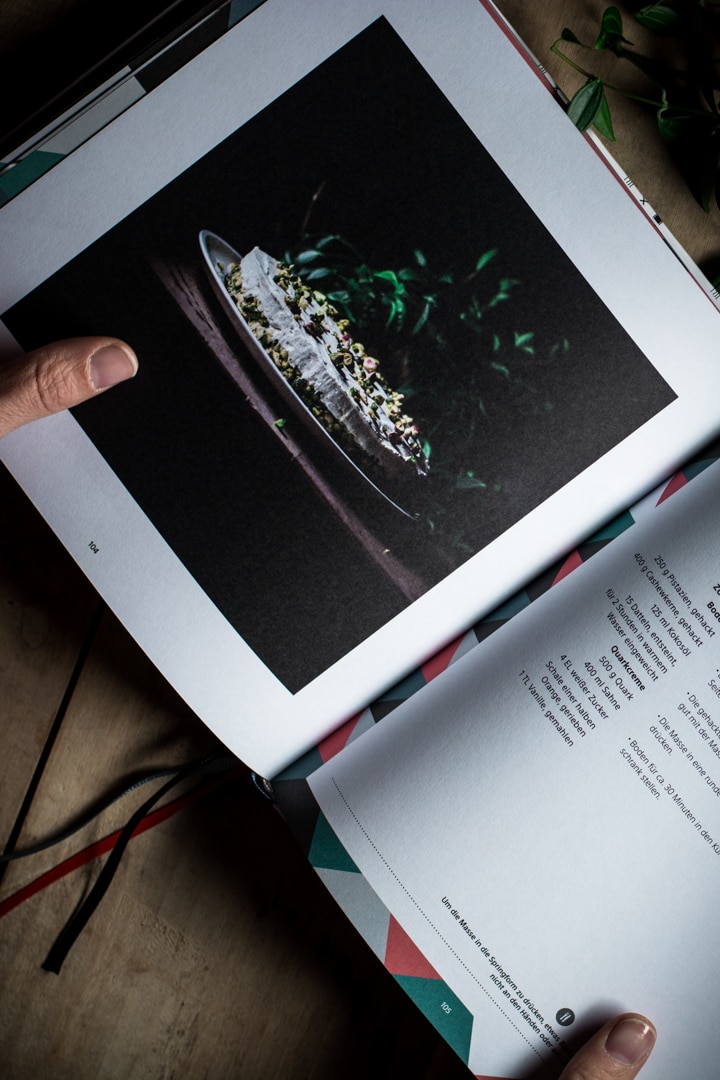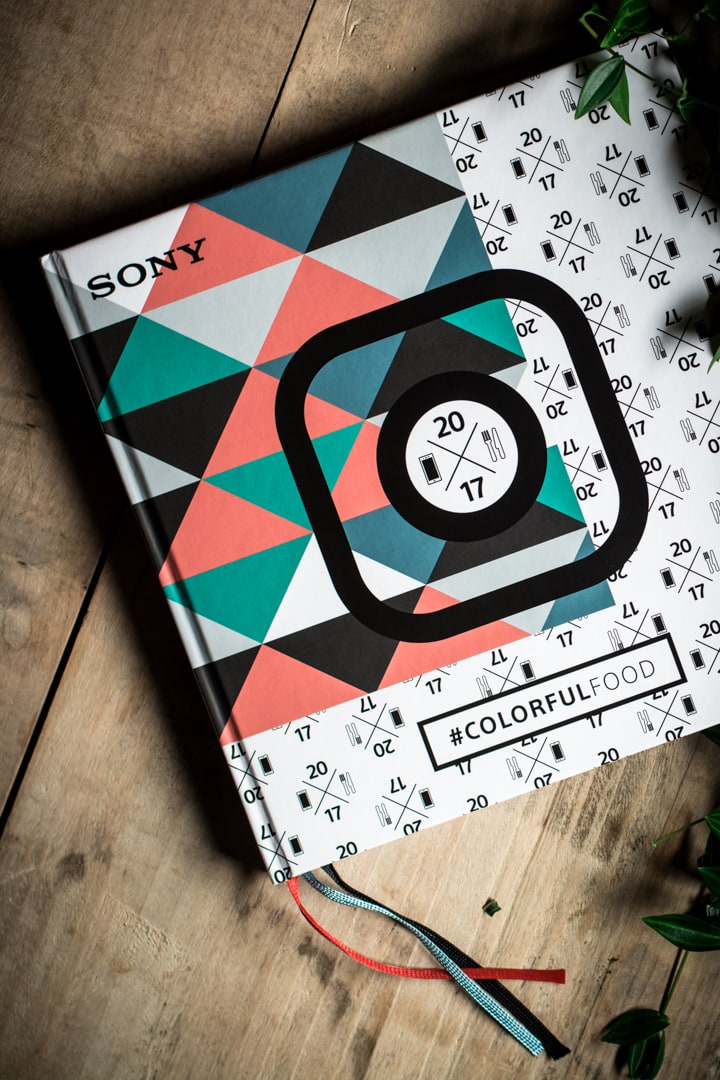 NO BAKE – what is that?
Did you already baked a no bake cake? Ok I can't say "baked" because you don't need to put it in the oven. You simply store the cake in the fridge for a few hours to get hard. I normally prefer baked cakes but this one is very fine without baking because of the creamy curd filling.
The base is made from pistachios and dates and ground vanilla. Taste heavenly!! And the color is adorable. Isn't it?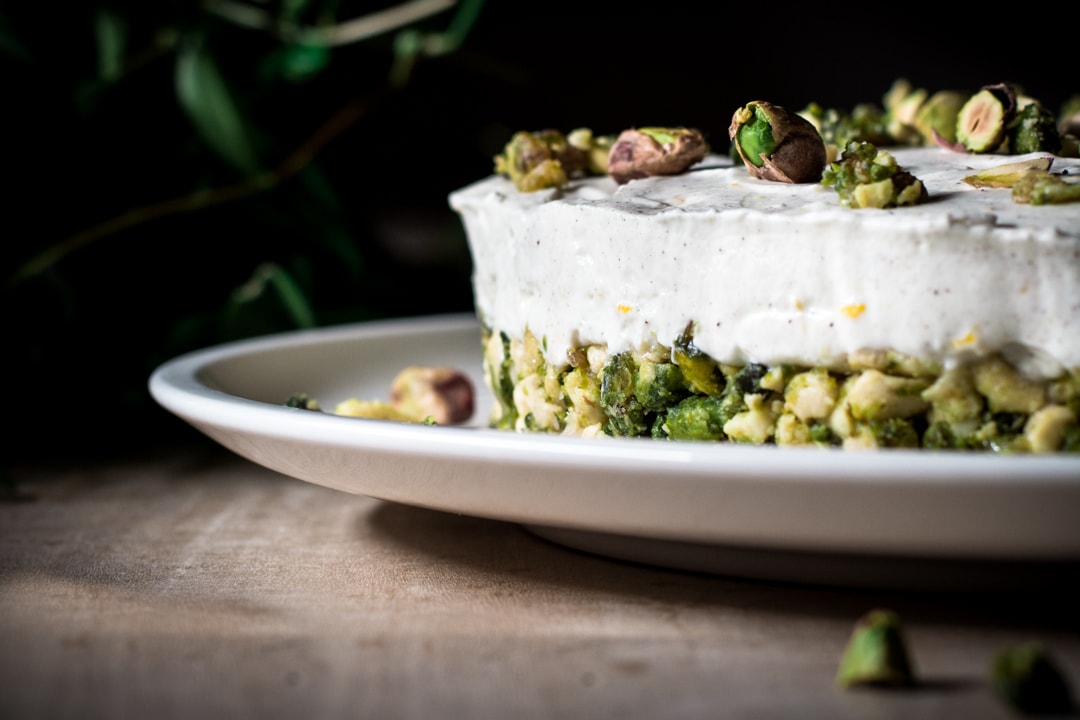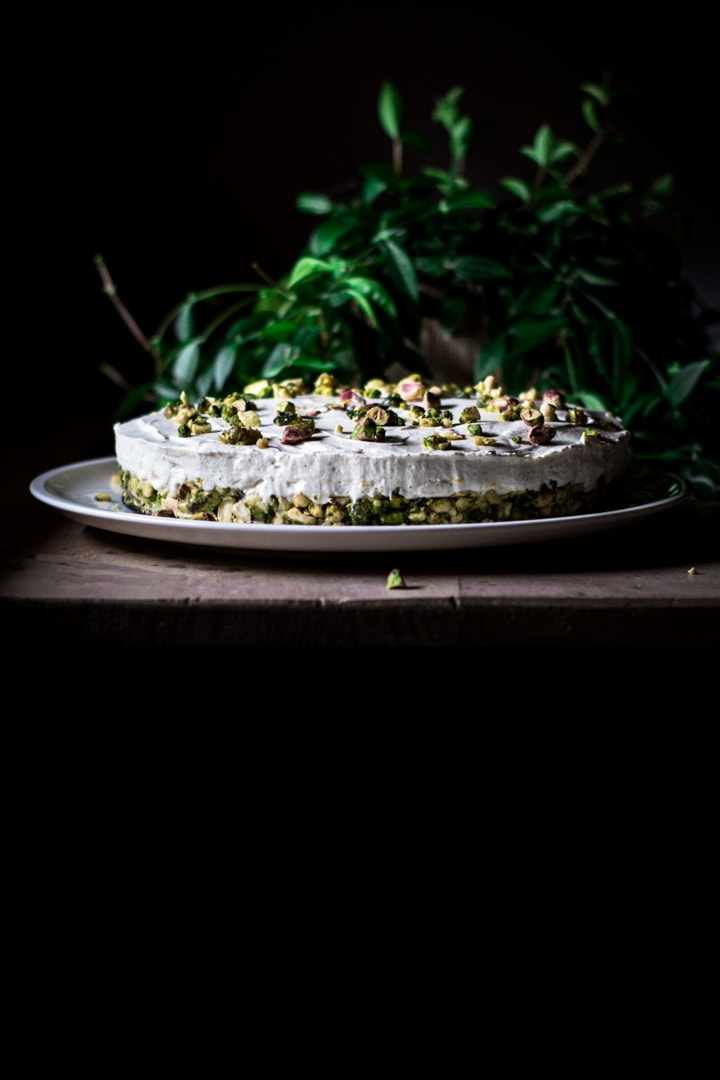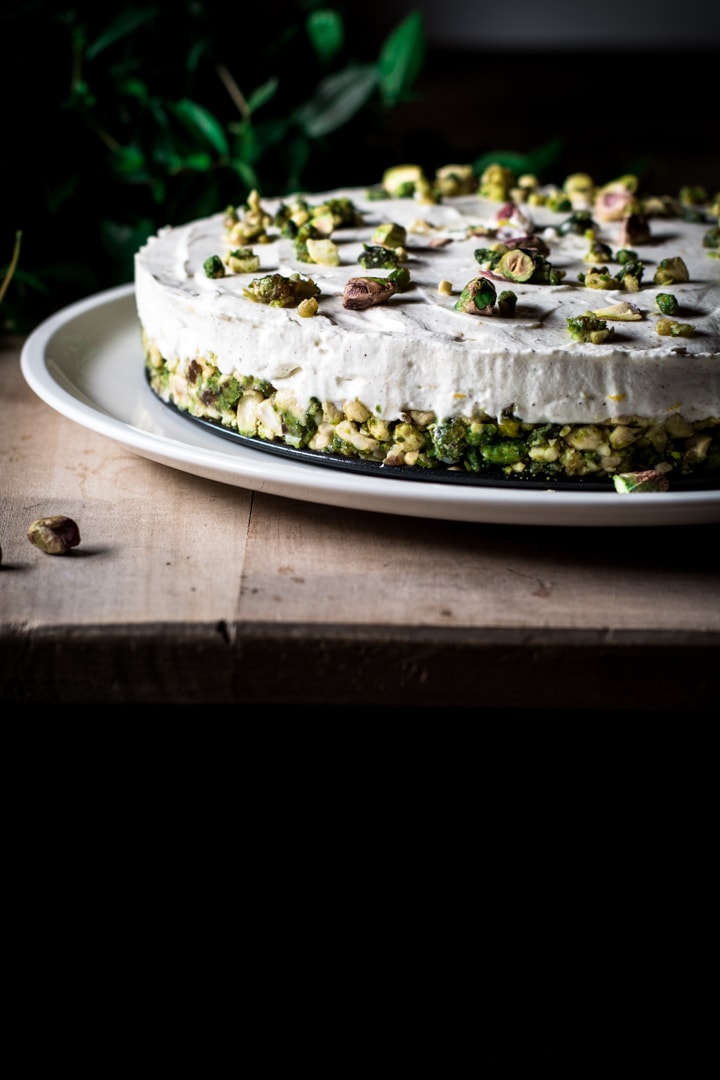 Low Carb No bake pistachio curd cake
Author:
nutsandblueberries
Ingredients
FOR THE BASE:
250g pistachios, roughly chopped
400g cashew nuts, roughly chopped
125ml coconut oil
15 dates, soaked in water for 2 hours
FOR THE CURD CREAM:
500g curd
400ml whipped cream
4 tbsp sugar
Zest from 1 organic orange
1tsp ground vanilla
Instructions
Mix the soaked dates with the coconut oil to get a paste
Save some pistachios for the topping
Mix the cashew nuts and pistachios with the date paste
Press the mixture in a round baking pan
Put the base in the fridge for 30 minutes
Mix curd, sugar, orange zest and ground vanilla
Whip the cream and gently fold in the cream in the curd mixture
Spread the curd cream on the base and top with the rest of the pistachios
Store it in the fridge for up to one hour before serving
Enjoy
Pin me
Are you using Pinterest, Bloglovin or Instagram?
Let's be connecting!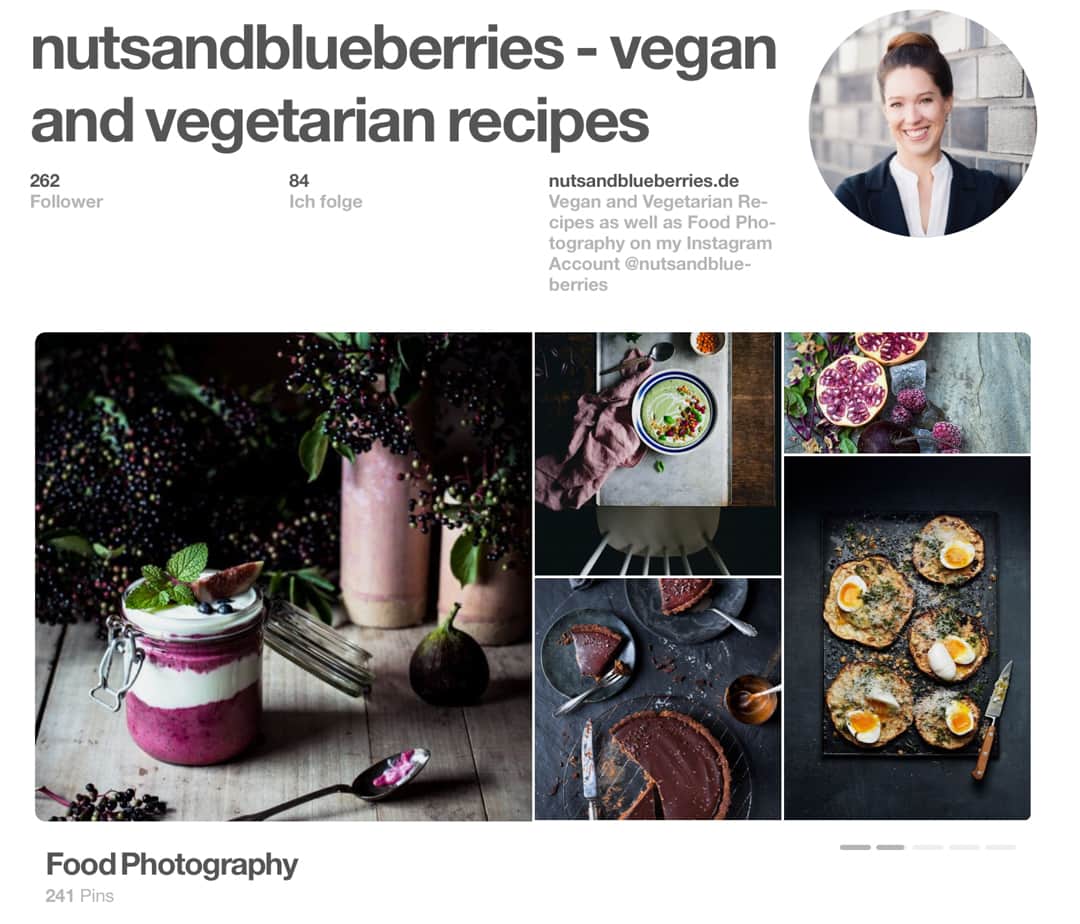 You may interested in the following as well