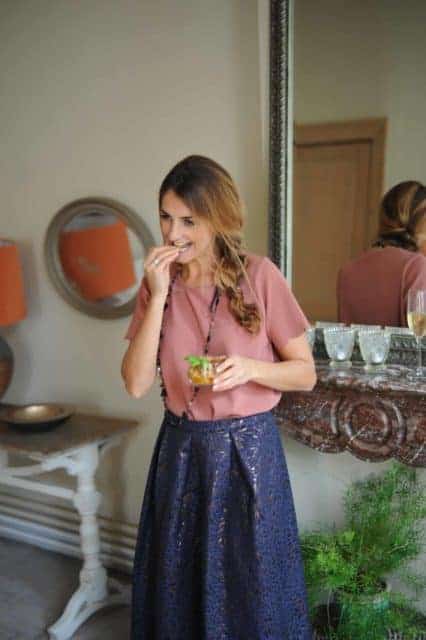 As some of you already know I am really active on Instagram with swaping food ideas. I already met so many lovely People there. Such a really nice community.
Last week I got one porridge inspiration from my lovely healthy belgium friend @ellencharlottemarie. Ellen is one of the most talented food photographers and always a big source of inspiration. Her food pictures are always full of perfection. She is a wonderful mum of two beautiful boys and a waterski champion. With the consent of Ellen I'm happy to add this recipe to my blog.
There are a lot of meals I love but one of my absolutely favorite for sure is porridge. Warm porridge in the winter time gives my body a healthy start in the morning and activate my body system for the day.
Ellen added cinnamon to this porridge to regulate her blood sugar and to get fiber, calcium, iron, and manganese. Cinnamon has a warming effect and is one of the best spices for the cold winter months.
She works also a lot with coconut, I am normally not that big coconut milk lover but in this recipe the coconut flavor works very well. Coconut is good for your hair, for your skin, your heart and your weight loss because your body uses coconut oil for energy and does not store much of it as fat. Furthermore coconut improves digestion and absorption of vitamins, minerals and nutrients.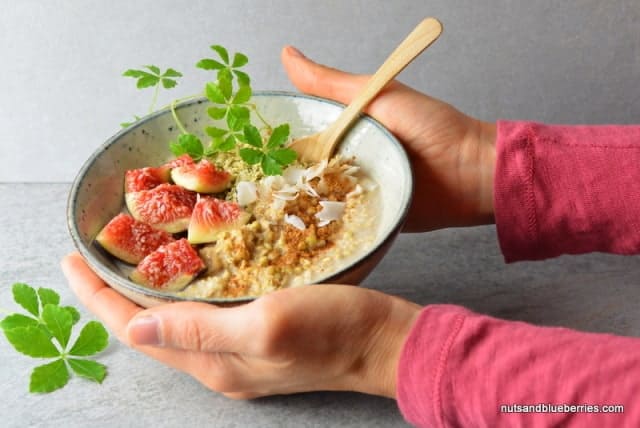 Cinnamon Buckwheat Oat Porridge
50g oats
30g buckwheat
125 ml coconut milk
1 cinnamon stick
1 tsp vanilla powder
pinch of coconut milk
Topping
fresh fruits roasted
coconut flakes ground
cinnamon
hemp seeds
honey or other sweetener
In the evening soak the oats, buckwheat and cinnamon stick with the coconut milk overnight. Heat up the porridge (with the cinnamon stick) the next morning with some extra milk and 1 tsp of vanilla powder for about 5 min. over medium heat. Top the porrdige with some fresh fruits (I use figs), roasted coconut flakes, hemp seeds and sprinkle with more ground cinnamon and some honey or other sweetener. Enjoy!