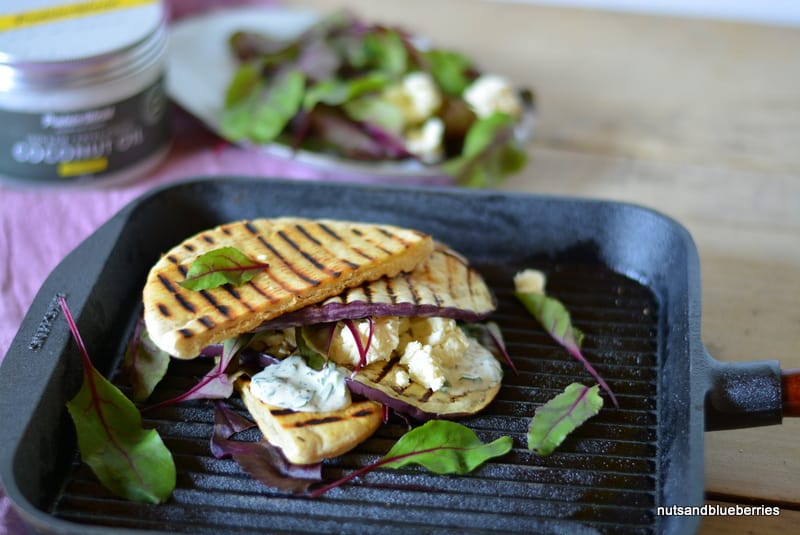 In love. In Love. In Love. With my new Skeppshults grill pan! Since years I want to buy this pan and know I am the happy owner of this amazing cast iron grill pan.
This pan is made from virgin iron ore and without harmful chemicals. You can easily put the pan in the oven to keep your food warm. I decided to use this grill pan because I read a lot of positive experiences about it.
I received this pan on Friday. Sure it is a bit heavy but also so stable. I love how the pan laying in my hand. I was so happy and can't wait to start on Saturday with a recipe I had in my mind. Look at these grill pattern. You only get those grill pattern with a grill or a grill pan. It's beautiful, isn't it? Again in Love.
Toasted bread
My hubby and me love to eat toasted bread with cheese or avocado. During the week we often eat fresh toasted bread. On the weekend we spend more time in the kitchen to prepare those savory meals. We also arrange our own food beautiful on the table to enjoy it. One reason why I use my favorite tableware from broste.
We use spelt Pita Bread for these Sandwich which we bought.
We often eat eggplants. Eggplants curries or grilled on bread. They are so delicious and so easy to prepare.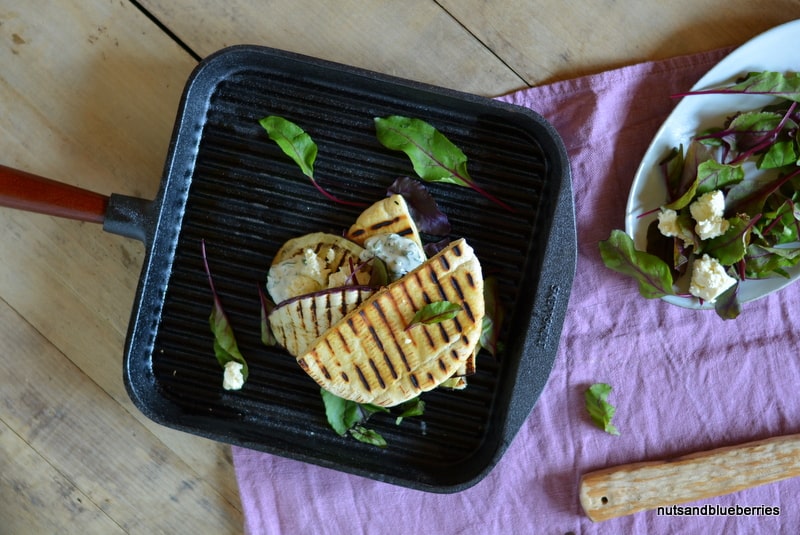 Eggplant-Feta-Sandwich with Parsley Mayonaise
Author:
nutsandblueberries
Ingredients
½ bunch of parsley
¼ bunch of dill
3 tbsp mayonaise
5 tsbp yoghurt
1 eggplant
salt and pepper
1 garlic glove
200g Feta cheese
100g mini chard
4 Pita breads
1 tbsp coconut oil
Instructions
Chop Parley and Dill
Mix the parsley and dill together with the mayonaise and yoghurt
Add salt and pepper
Wash the eggplant and cut in 8 sclices
Rub the eggplant with salt and set aside for 20 minutes
Press the garlic glove
Crumble Feta cheese
Rinse the Eggplants
Rub the Eggplants with the garlic and plant öl
Wash the mini chard
Cut Pita bread in halfs
Grill the eggplant on a grill pan over medium heat for 1-2 minutes each side
Grill the Pita (or toast it)
Start to add mini chard on the grilled Pita, add Mayonnaise, grilled Eggplant and crumbeled Feat cheese.
Enjoy!