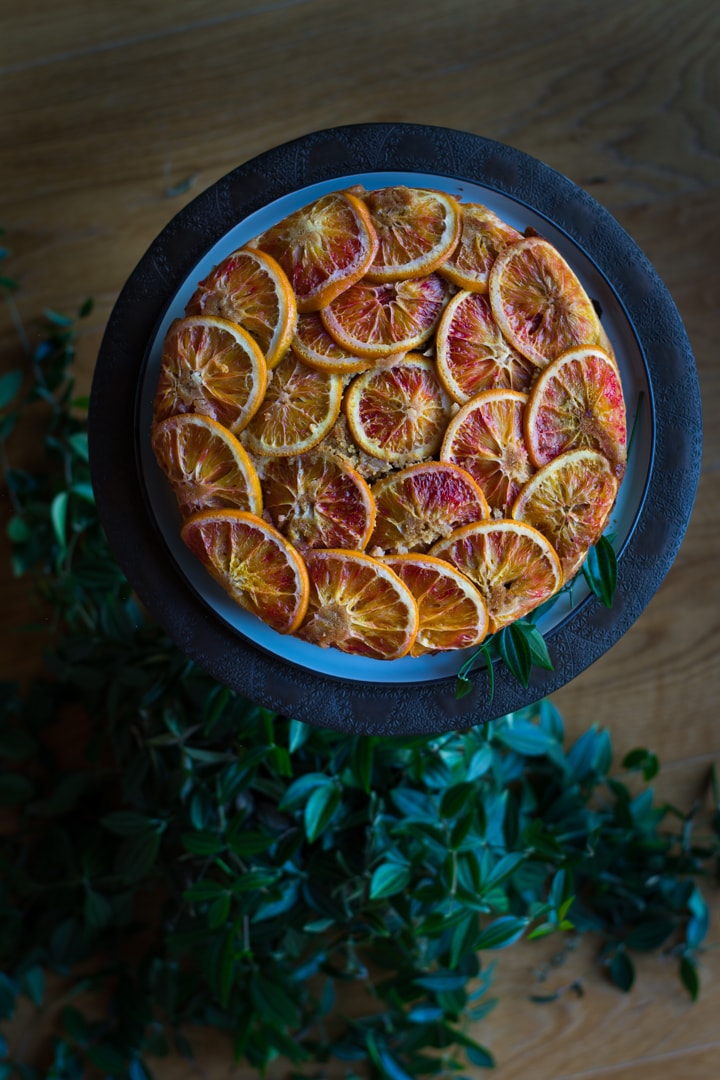 Blood orange cake – I love you!
What's your absolutely favorite pastry? Muffins, fruit tart, cream cake? They are so many wonderful pastry recipes. My favorite is all served with fruits.
I joined a campaign for a German organic label for Instagram. I need to create an artful recipe referring to an artwork. It was so much fun. This cake turned out and I can't be more happy with the result.
A big running pastry recipe by the way are these moist apple yoghurt muffins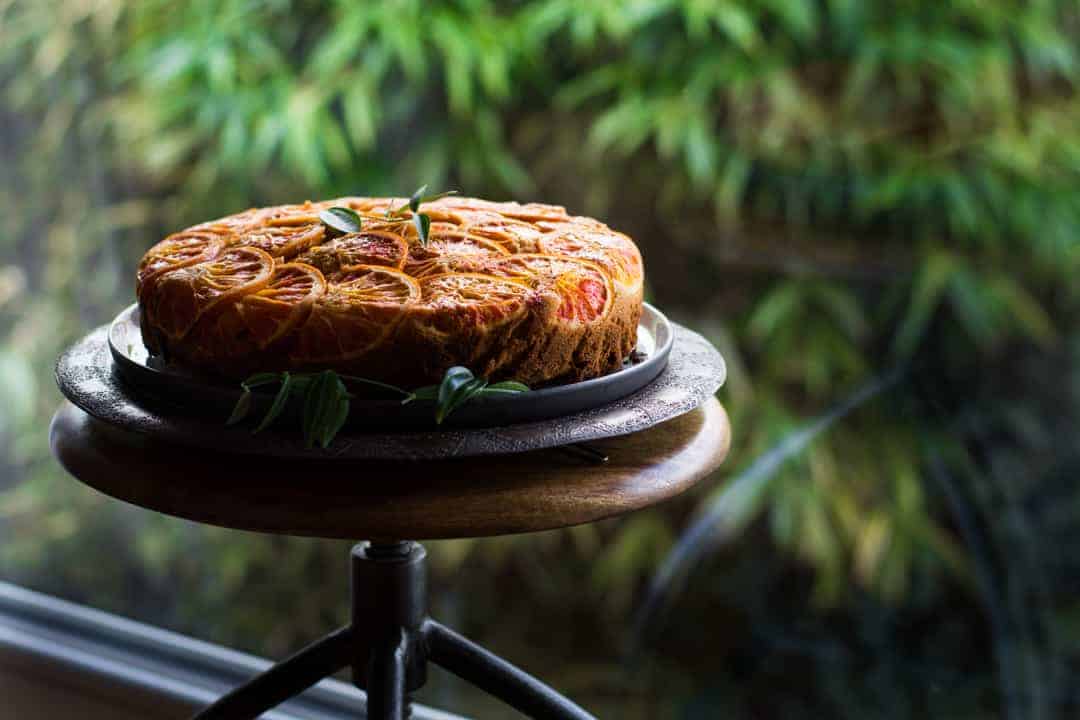 This blood orange cake is my FIRST upside down cake ever. You can also use normal oranges or all kind of citrus fruits if you don't get blood oranges in the market. You will get a nice lemon flavor if you will use lemons or limes as well.
Use cornmeal for a nice color
Beside spelt flour I use cornmeal in this cake. The flour is gluten free and it has a nice sweet taste as well as a light yellow color. Perfect for this cake.
I'm really excited what you think about this recipe idea. I would be happy to see your version on Instagram.

Blood orange upside down cake
Author:
nutsandblueberries
Ingredients
250g almond flour
125g corn meal
125g spelt flour
2 ½ tsp baking powder
250g butter
200g coconut sugar
4 organic eggs
3 tbsp heavy cream
Zest from 2 blood orange
3 blood oranges, cut in small slices
3 tbsp raw honey
Instructions
Preheat oven to 175C°
Mix together the almond flour, corn meal, spelt flour and baking powder until combined
Cream together the butter and sugar with a mixer on high speed until light and fluffy
Add in 1 egg at time until mixed in and then add in the heavy cream and orange zest
Finish by adding in the dry ingredients on low speed until mixed in
Next line a cake pan with parchment paper on the bottom and the sides
Layer on the thinly sliced blood oranges on the bottom of the pan and slightly coming up around the sides and brush them with syrup
Pour in the cake batter and level it to make it flat
Bake in the oven for 50 minutes or until the cake is lightly browned and the center is firm
Let the cake cool to room temperature before turning it upside down and serving
Brush the oranges and cake again with simply syrup before serving
Follow my blog with Bloglovin
Favorites of the week
One of my favorite blogger launched her App – Deliciously Vegan – Recipes by Anett Velsberg
My Easter cake this year – Thank you Samantha! Chocolate Fudge Vegan Cheesecake
You may interested in the following as well
My favorite muffins – moist apple yoghurt muffins
More oranges in my pistachio orange cookies