Turmeric has significant health benefits because of its biologically active component, called curcumin. A traditional part of Indian herbal medicine, curcumin is a potent anti-inflammatory and antioxidant compound that could help keep you healthy. Curcumin is a powerful antioxidant that helps protect you from free radicals.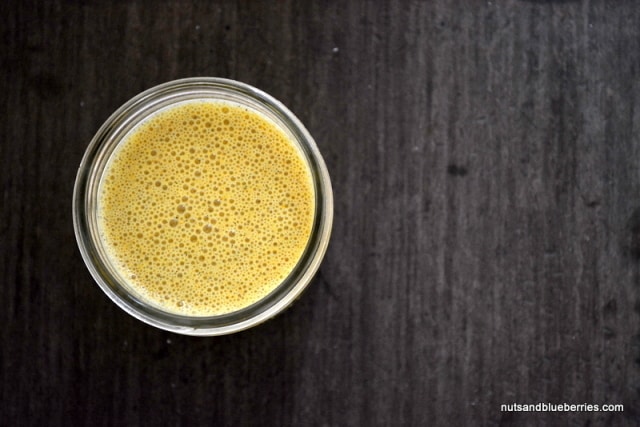 Antioxidant Turmeric Smoothie
125ml organic yogurt
50ml almond milk (or any other milk you prefer)
1 banana (frozen if you like)
1 tsp freshly grated ginger
1 tsp honey
1/2 fresh pressed orange juice
1/2 tsp ground vanilla
2 tsp ground turmeric
4-5 ice cubes
Mix all ingredients on high speed in a blender until smooth.