These beauties are one of my absolutely favorite self made sweets. I love the light maca flavour and the easy preparation.
There are only a few healthy ingredients in this powerful snacks. Walnuts, maca, hemp seeds, dates, goji berries and a pinch of salt to enhance the flavour.
I got this great idea from Sarah Brittons cookbook mynewroots. Sarah is such an excellent nutritionist. You need definitively to check out her book!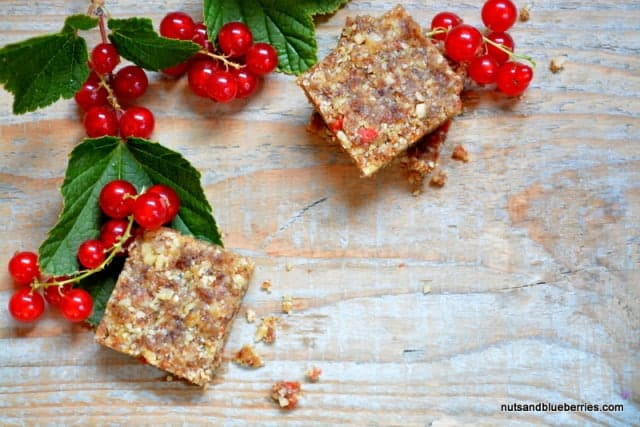 Walnut maca powersnacks
for 9 quarters (4cm x 4cm)
185g walnuts
20g maca powder (I use organicburst)
30g hemp seed
375g date, round about 18
10-15 goji berries
1/2 tsp salt
Grind the walnuts middle sized and set the half walnuts one side.
Chop the Dates roughly and add them together with the maca powder and hemp seed to the grinded walnuts.
Add the other half of the walnuts and the salt at the end and kneat the mixture with your hands.
Press the mixture on a sheet and take care that the high is round about 1-1,5cm.
Cool in the fridge for minimum of 3 hours until you cut it in quarter to enjoy!
For a good texture store them in the fridge.