Ultra little Chia seeds contains a lot of healthy stuff! Chia seeds have a high amount of Antioxidantien and so high in fibre. They also contain a good balance of essential amino acids, so our bodies should be able to make use of the protein in them. Enough reasons to eat more chia seed. YES please!
This breakfast is perfect for all who like to spend some time in the morning because you need to pepare it in the evening.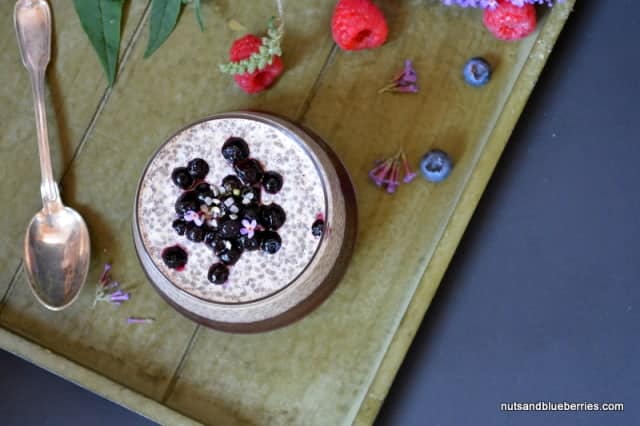 Vanilla-chia with blueberry banana cream
for one Person
2 tbsp chia seeds
200g blueberries, frozen
200ml almond milk (or any other milk)
1 ripe banana
1 tsp ground vanilla
2 Dates
optional
1 tsp ACAI powder
Topping
roasted almonds
Stir around the chia seeds with the almond milk all 5 minutes until they are soaked.
Mix the banana with the blueberries and add the cream to the chia mixture.
Let soak in the fridge over night.
All you Need to do in the morning is to add some topping. I love roasted almonds.