Super easy and healthy
I recognized I haven't shared one of my absolutely easiest and delicious smoothie with banana and almond butter (or raw almonds). When I haven't much time in the morning or forget to prepare my breakfast in advance I mix up this smoothie. It Is full of healthy ingredients and makes me full for longer because I added some oats. As you already know I always stock a jar of self-made almond butter. If you like to know how you can make almond butter by yourself, read more on this post: Vanilla Almond Butter at the end from the post
One of my favorite smoothies every is my Cashew Lemon Smoothie with turmeric . I drink it 3 times a week because I haven't find another smoothie which is more delicious for me. You only need to soak the cashew nuts a day before and simple add banana, turmeric, dates and vanilla. It's soooo good! But to be honest it is really hard to decide which one is better. This banana almond version or the cashew lemon version. I love both. In the past I added lots of superfoods to my smoothies. In the meantime I don't do that because I'm not really sure if I need them. My option changed. I think we don't need lots of superfoods to live more healthy. It is totally enough to use natural superfoods like kale, beetroot or linseeds. A few superfoods are still in my kitchen. One is maca. I still eat it because I like the taste not only it's healthy.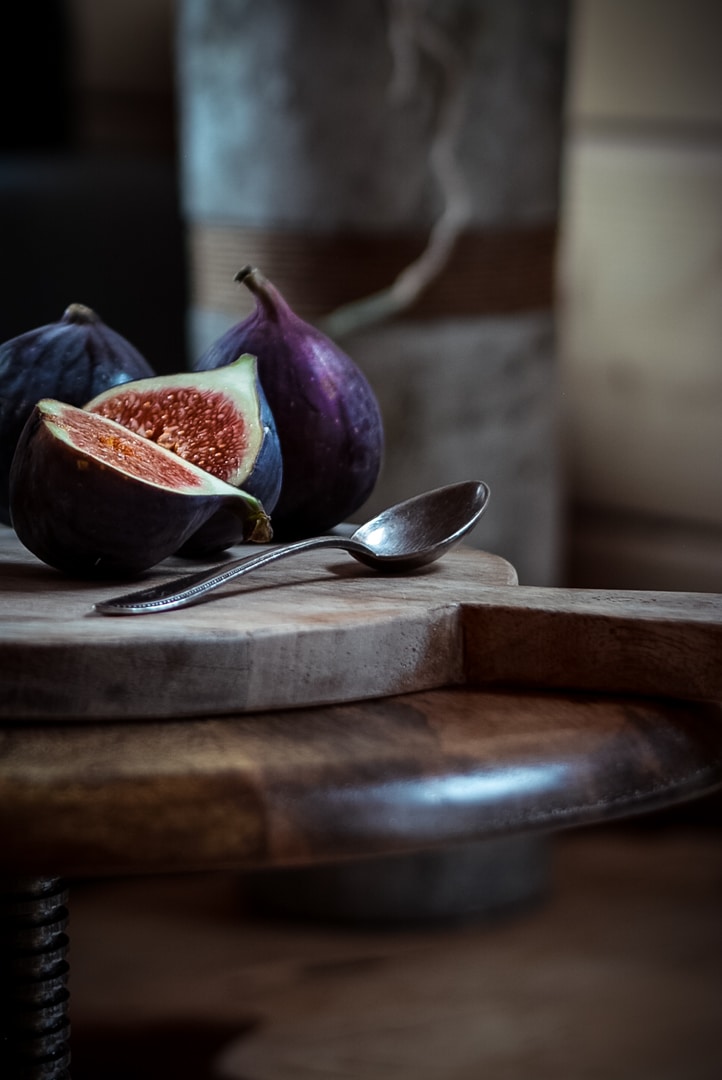 Some people ask me if I get full by drinking a smoothie. YES! Because I add some filling ingredients as well. If you like to get some ideas read my blog post: perfect smoothies.
I'm sure you find some ideas you didn't know yet.
Thank you all for your nice feedback for my running Blog carnival "healthyfastfood4. I didn't know so many people would be join so fast! It is still open until 30th September. If you want to participate it's not difficult. Read more easy instructions here: Blog Carnival
If you using bananas in a smoothie it is really important to use ripe ones. My biggest tip for preparing smoothies is to freeze bananas in chunks. You have them ripe on hand in time. Perfect!
I bought coconut butter and use it in this smoothie. You can also use oil instead of the butter.
The butter is thicker and includes the flesh as well. It's more like almond butter and it's more creamy. Like a creamy puree.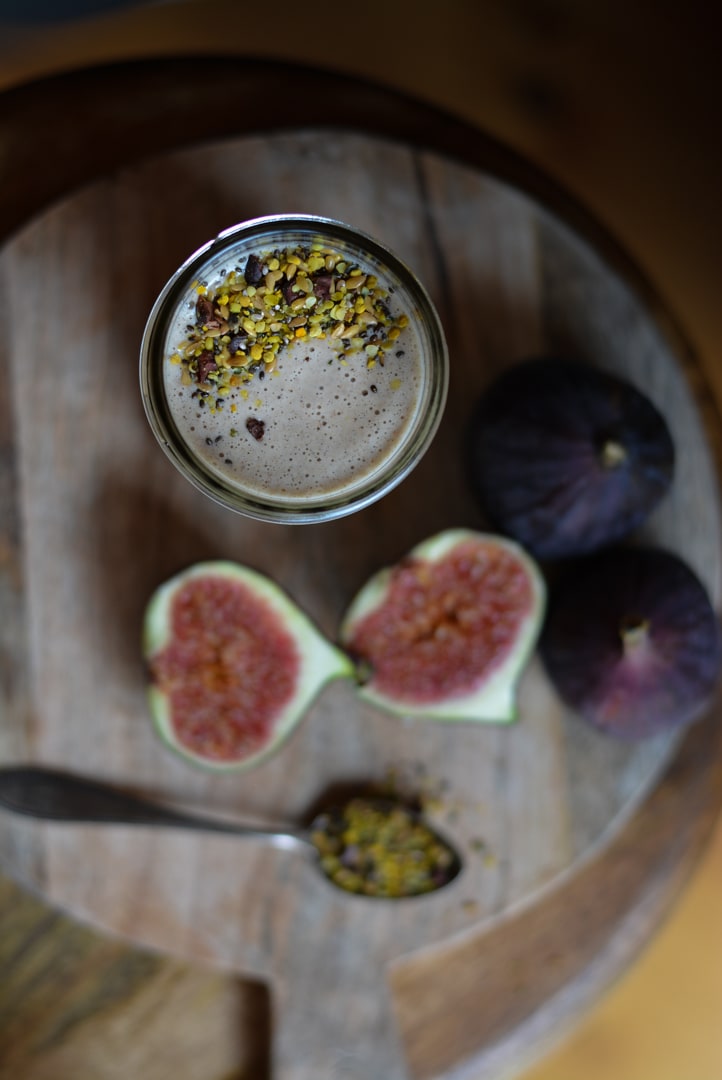 A simple banana almond smoothie
Author:
nutsandblueberries
Ingredients
Recipe
Banana Almond Smoothie
Serve 1
1 ripe frozen banana
1 tbsp almond butter (or 3 tbsp raw almonds, soaked if possible)
1 tsp coconut butter
½ tsp ground vanilla
250ml almond milk (or any other milk you prefer)
2 tbsp rolled oats
Instructions
Add all ingredients in a blender and blend until smooth.
Enjoy!
 Pin me

---
Favorites of the week
What is your favorite cookbook? Mine is "At home in the whole food kitchen" from the one and only Amy Chaplin
Have you seen Lynns "Plum Cake with Buckwheat & Spelt Dough"? I love love love the plum time!
Because I don't made many chia breakfasts I highly recommend Melanie's "Passionfruit Chia Smootie Cups"
You could be interested in these posts as well
Learn how to create the perfect smoothies with "Make the perfect smoothie more filling"
My absolutely favorite smoothie! With Lemon and cashew nuts and turmeric! Excellent superfood!
Kale is such a great natural superfood to add in a smoothie. This one is really sweet and tasty: Creamy Kale Detox Smoothie