Christmas Fan – yes or no?
Are you a christmas fan? Do you love to bake the whole December and decorate your home?
I need to tell you that I'm not the biggest pre-christmas fan. I always forget to bake and decorate my house. This year I forget to arrange my Advent wreath.
[KGVID]http://nutsandblueberries.com/wp-content/uploads/2017/12/Rentiere.mp4[/KGVID]
Reindeer for childs and adults
Nevertheless I recognized all the wonderful creation from the Christmas Baking.
So I decided to bake the super cute reindeer cookies for my little nephew super spontaneously. Hew will come to play with us and stay overnight. We don't have kids so it is alway a pleasure to have him here. I can't wait to show him these little friends.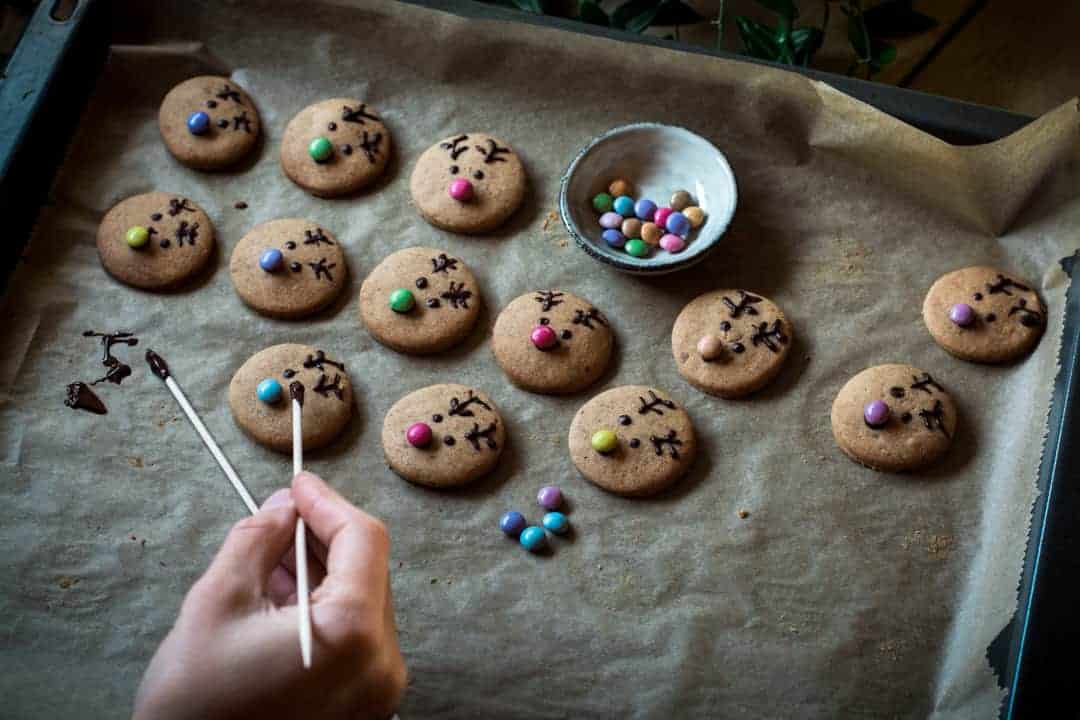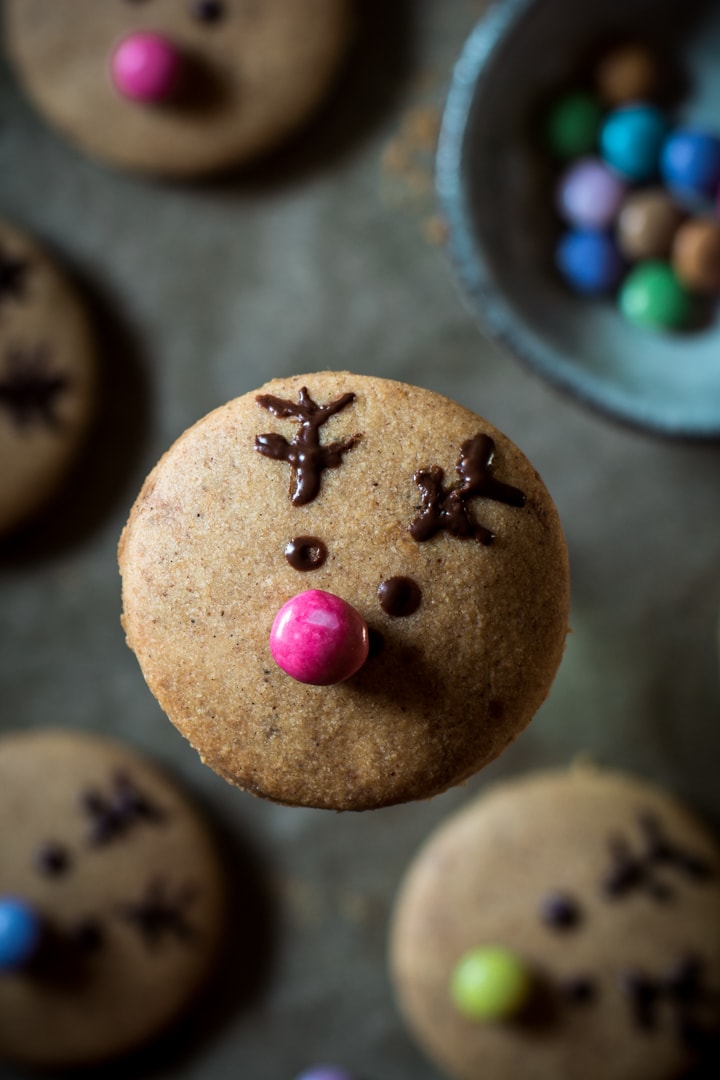 Bake healthy with almond butter
Did you know you can use almond butter instead of dairy butter? I replaced a part of the dairy butter with almond butter and it worked well.
I used a long wooden staff for decorating these cute cookies. You can also use a toothpick. The wooden staff is a little bit bigger. To fix the nose (it's a chocolate bean) you can simple use the melted chocolate.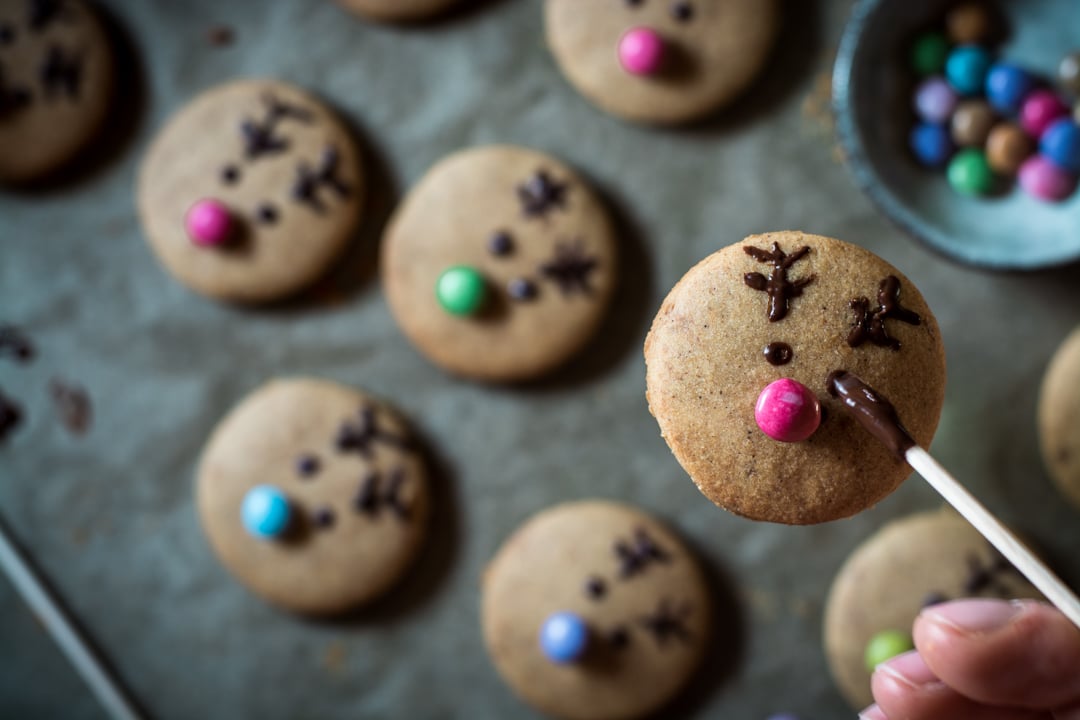 Reindeer cookies with almond butter
For 20 cookies
Author:
nutsandblueberries
Ingredients
100g spelt flour
50g ground almonds
40g almond butter
30g dairy butter
pinch of salt
1 organic
20g date sirup or maple sirup
1 tsp grund vanilla
½ tsp baking powder
For the decoration
50g bittersweet chocolate
10-12 chocolate beans
Instructions
Knead together all ingredients
Wrap the dough in clingfilm
Refrigate for 30 minutes
Preheat the oven on 160°C
Roll it out with a rolling pin
Cut out round cookies
Bake them for 10 minutes
Let them cool down before decorating them
For the decoration
Melt the chocolate in a waterbath
Decorate the reindeers with the wooden staff
To fix the chocolate bean for the nose add some chocolate on the cookie
What are your favorite Christas cookies? Leave a comment. I would love to read about your ideas.
Or visit me on 
Instagram
.
PIN us on Pinterest!