During my really bad time with my chronic headache last year I read a lot about natural medicine and tried out different complementary medicine. Nothing helped really good. But one therapy convinced me! Ginseng. I read an article about the healing energy and searched for high quality Ginseng roots because it is very important to use high quality. There are two different types of Ginseng.
The Korean one and the American one. I used the Korean one because that is the traditional one. Some studies have found that ginseng may boost the immune system. Using the dried ginseng root is best to get all healthy ingredients. Ginseng is sweet and slightly bitter in flavor and it is the best to combine it with other spices like ginger, liquorice root and cinnamon. Ginseng roots are very firm and it will slice easily after it has been warmed in the oven. I cut it with a good knife and it worked well. I decided to make a drinking cure for 6 weeks because I read about the healing effect.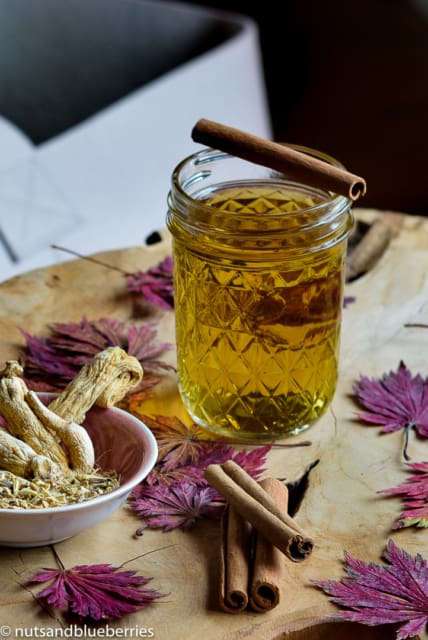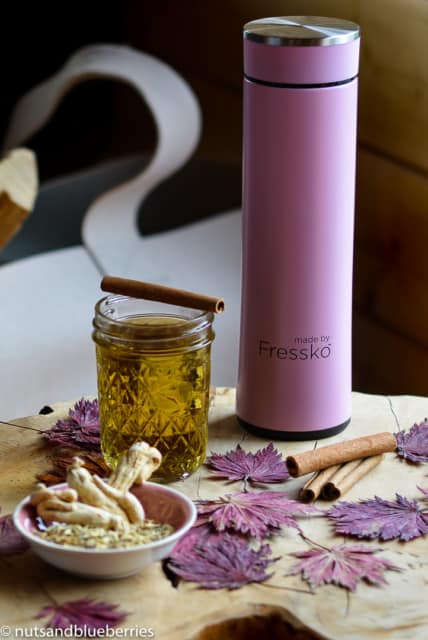 So I combined 4 of the healthiest spices and cook them for 90 minutes on low head to get a reduced tea. And trust me it is really delicious and I noticed the health benefit after 2 days! I already make a little tea break because my natural health professional recommend me to make a break because of the habituation. And I missed that tea so much. I feel the energy while I'm drinking it and I really love the sweet taste from the liquorice root I add.
Licorice Root is known for its antiviral, antibacterial, antioxidant and antidepressant activity and it helps to regulate the cholesterol levels. It's very exciting that Licorice Root has a mild estrogenic activity which may help with PMS symptoms such as mood swings as well as menstrual cramps. Drinking Licorice Root tea starting 3 days before expected period time may help with menstrual cramps, hormonal imbalance and help ease the PMS symptoms. The Combination with tasty cinnamon sticks and fresh ginger is my absolutely favorite tea. I drink a cup in the morning and a cup in the evening. You can easily prepare it in advance and warm it up in time. You can store this tea in the fridge for up to 4 days.
You can also drink the tea when you don't have headache. It is antibacterial and detoxifying. A tea for everybody, don't matter if you have headache or not.
If you have any questions write me a comment or an E-Mail post@nutsandblueberries.com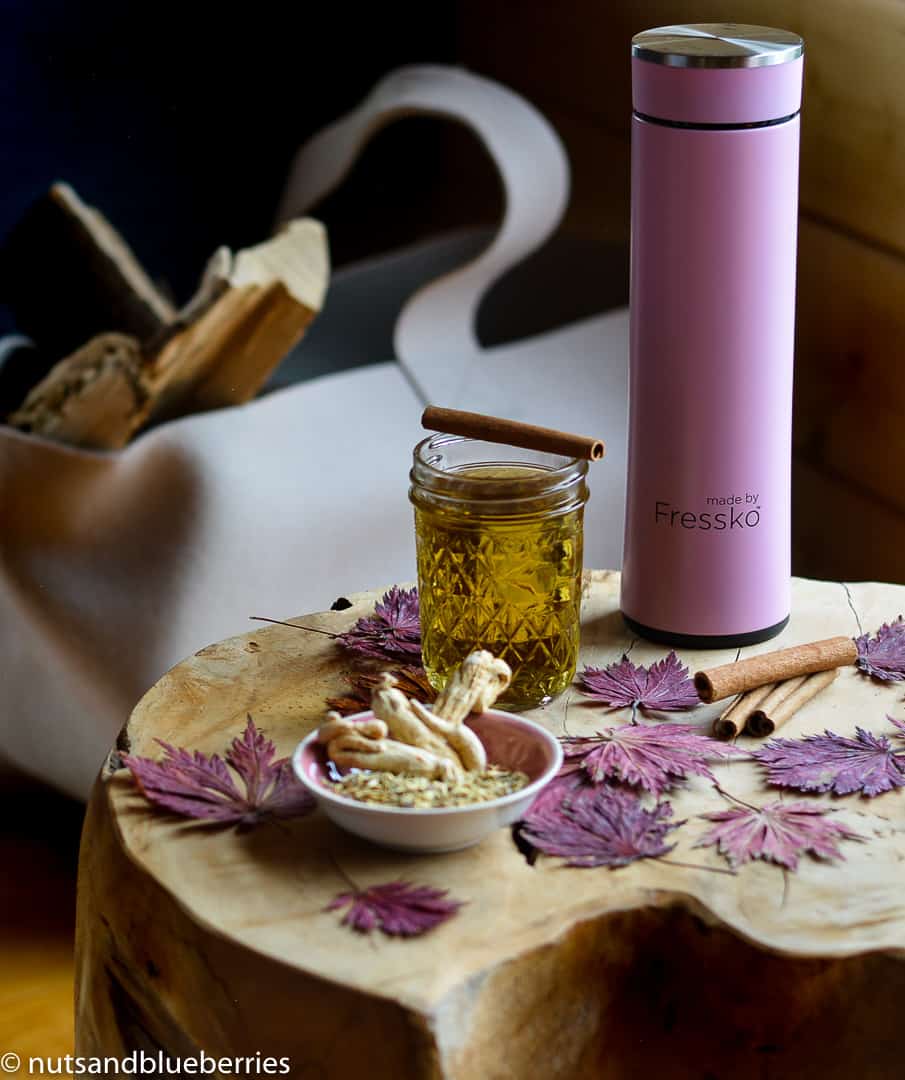 Healing Ginseng Tea
Author:
nutsandblueberries
Ingredients
4g Ginseng Root (2 cm)
8g liquorice root
2 cinnamon sticks
1 piece ginger (2cm)
2 l water
Yo can add other herbs later as well.
Instructions
Let simmer all spices together with the water over medium heat for about 90 minutes in an open pot.
Allow it to reduce to the half of the liquid.
Store in the fridge for up to 4 days and warm it up when you need a cup.
I bought my liquorice root and my ginseng root in this German online store: Ginseng Laden
---
This post is NOT sponsored