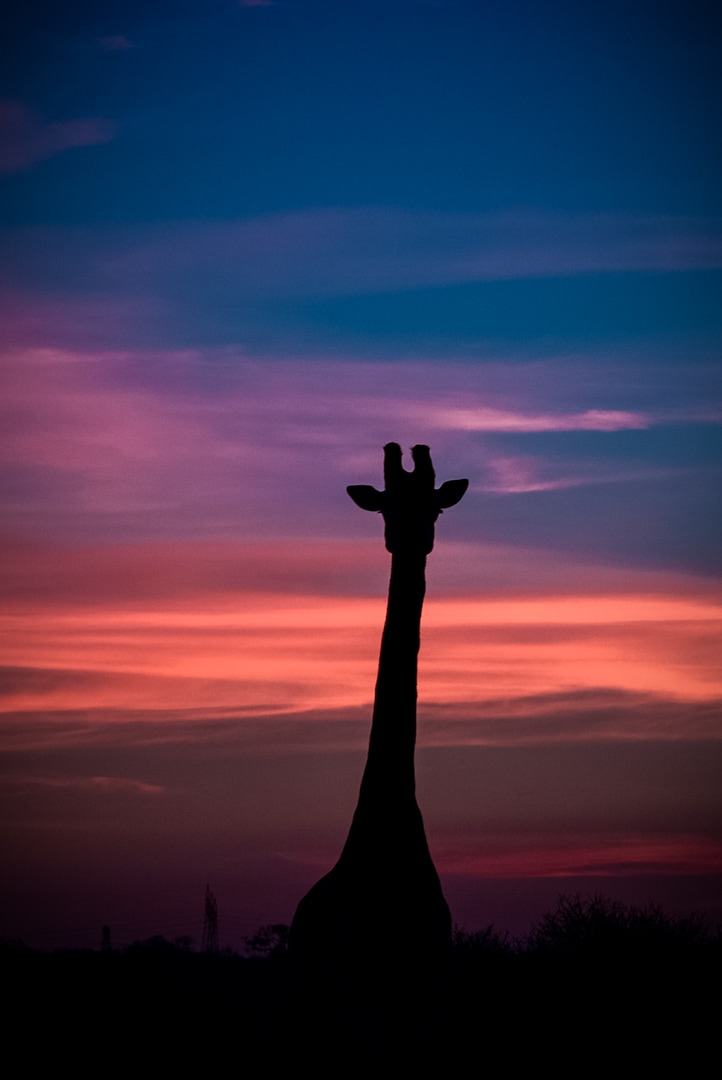 "Seeing is different from being told"



(Kenyan wisdom)
This wisdom is my partner since a few years. In the past I watched a lot of africa documentations in the TV as well as reading books about Africa. Always dreaming to visit this place sometime. I asked myself so often what I miss. How is it to stay close by a lion in his territory? I never thought my dream comes true. But if you really want something you fight for it and you find a way to get it. Right?
So in 2010 I decided to travel to South Africa.
This decision was one of my best in my life.
It changed my life and me. Until today.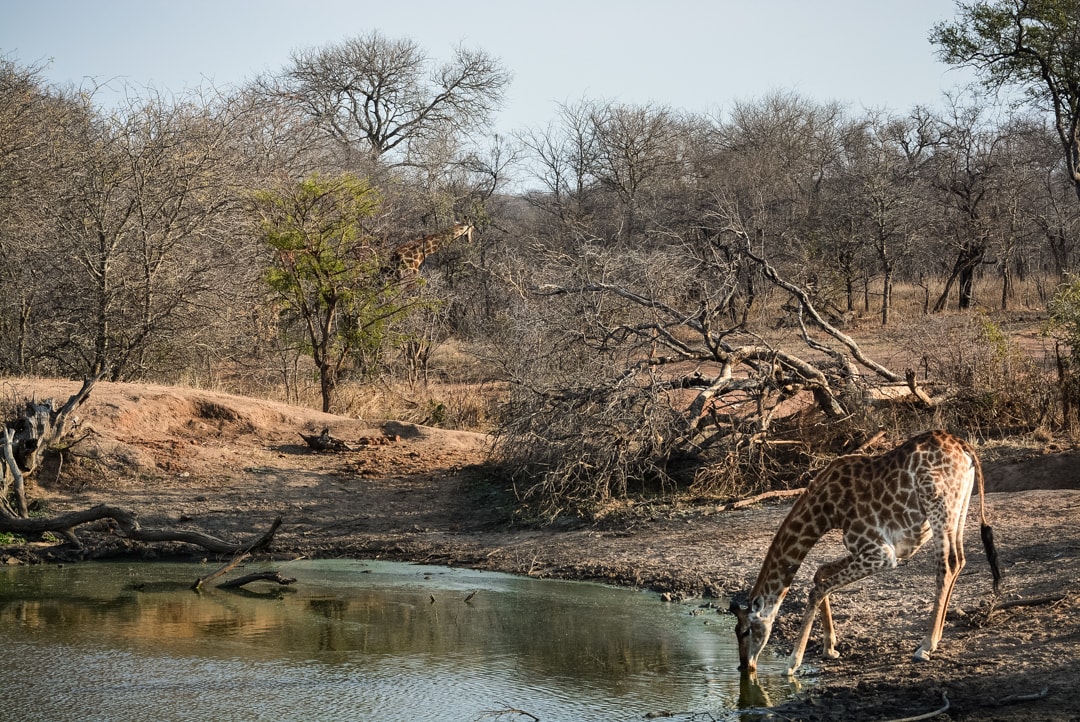 The african longing
Since 2010 I can't stop thinking about this continent. The experiences and impressions changed my life. Change my view.
If I start thinking about laying in a safari tent I feel my heart jumping. If I remember the giraffes who eats acacia leaves directly beside my tent I can't breeze. The experience to see a big bull elephant running across the road because we are too close to his baby let me shudder.
To pet a cheetah in the Namibia naankuse conservation let me stop thinking. You never know how it is when you never experience this feeling.
I wallowed in memories when I bakes my apple tart the last days. Memories which are already so far away. So I thought it is a good idea to share a few memories with you as well.
Because they are a part of me.
Because it feels good to write about it.
We lived in a tented camp in a privat game reserve called Kapama Buffalo Camp. I highly recommend private reserves because the kruger and other national parks are so overcrowded. We always stay in private game drives because it is more exclusive.
The Leopard at night
In the last 7 years we did round about 60 Game drives at our Safari trips. One of the best experiences was to see a leopard at night. The ranger and tracker gets nervous as well when they expect to see this amazing animal. They are really really rar to see. These preditors are really well camouflaged and they walk soundless. Magical!
We were lucky to find a leopard in a high tree. You need to be very patient because leopards don't like to be found. The world changed when you finally see them.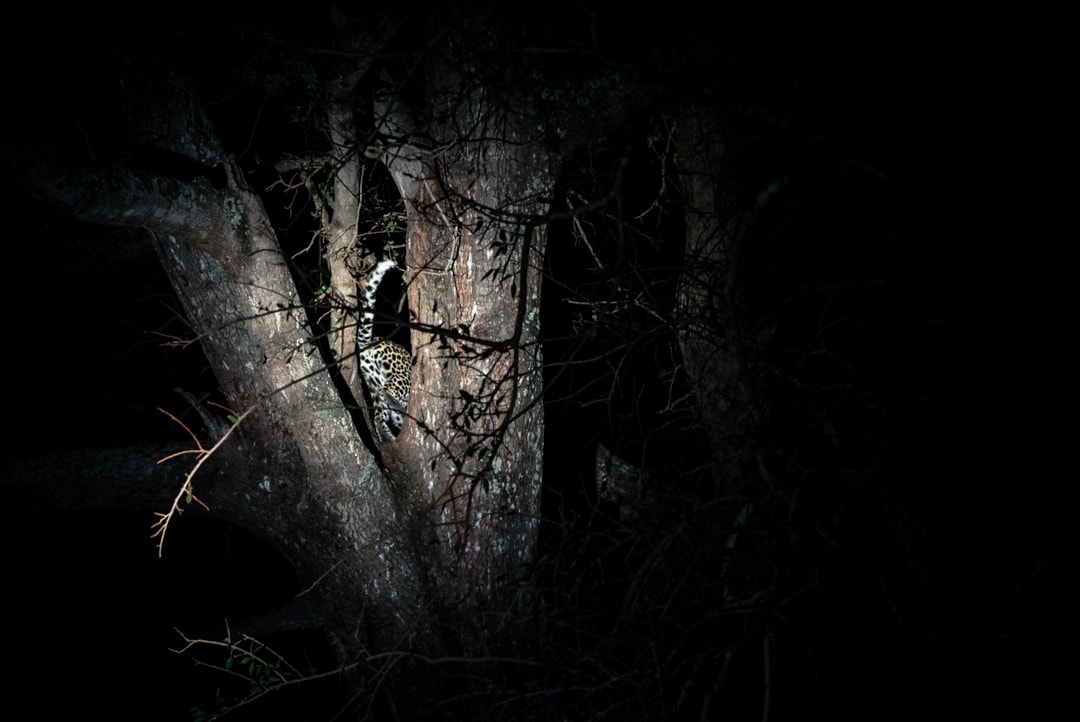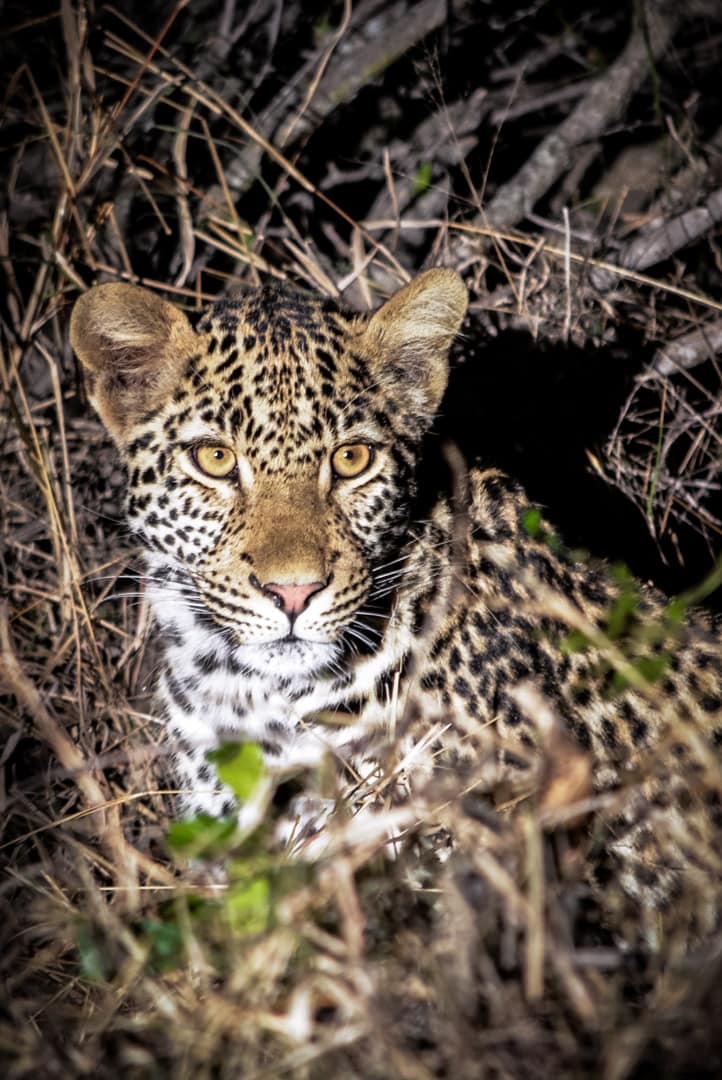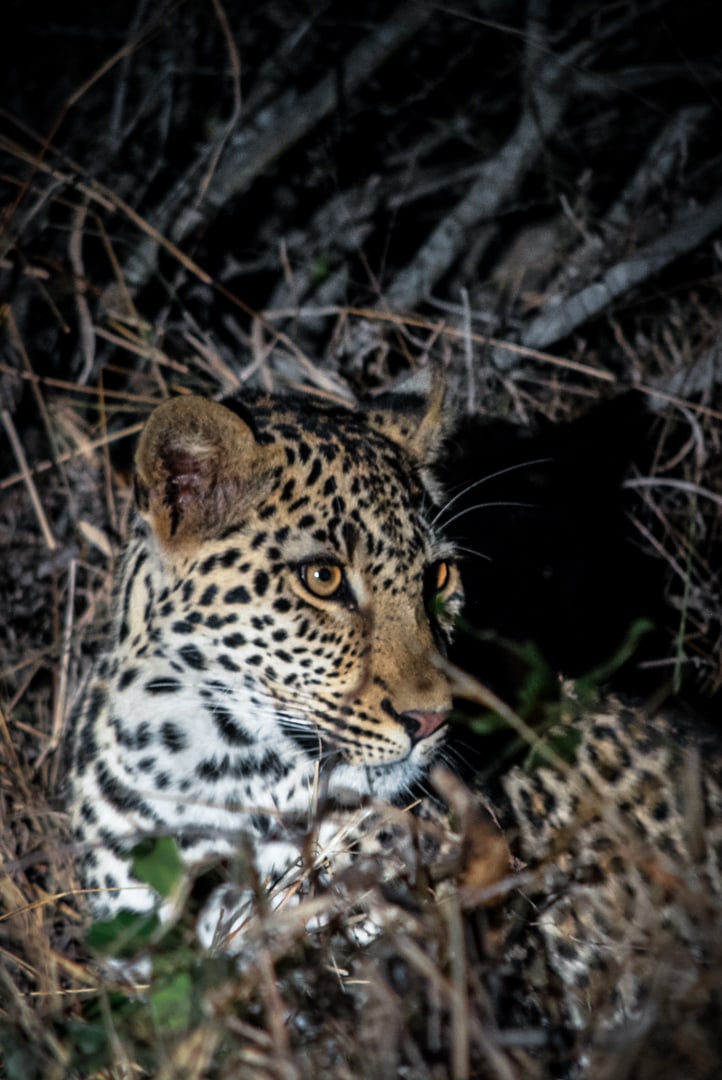 The cute and formidable pride of lions
Since I travel to africa a big dram from me was to see lion cubs. I never expected I would see them on my latest trip. But I was lucky enough to see them directly on the second day. They were together with the whole pride of lions. Sleeping and roll over the gras.
They really looks so fluffy and cute. Similar to my cats at home (I have three!). But they are preditors. I learned it when I was on a trip and saw a live kill from 4 female lions. They killed a warthog. I rellay don't want to see this again.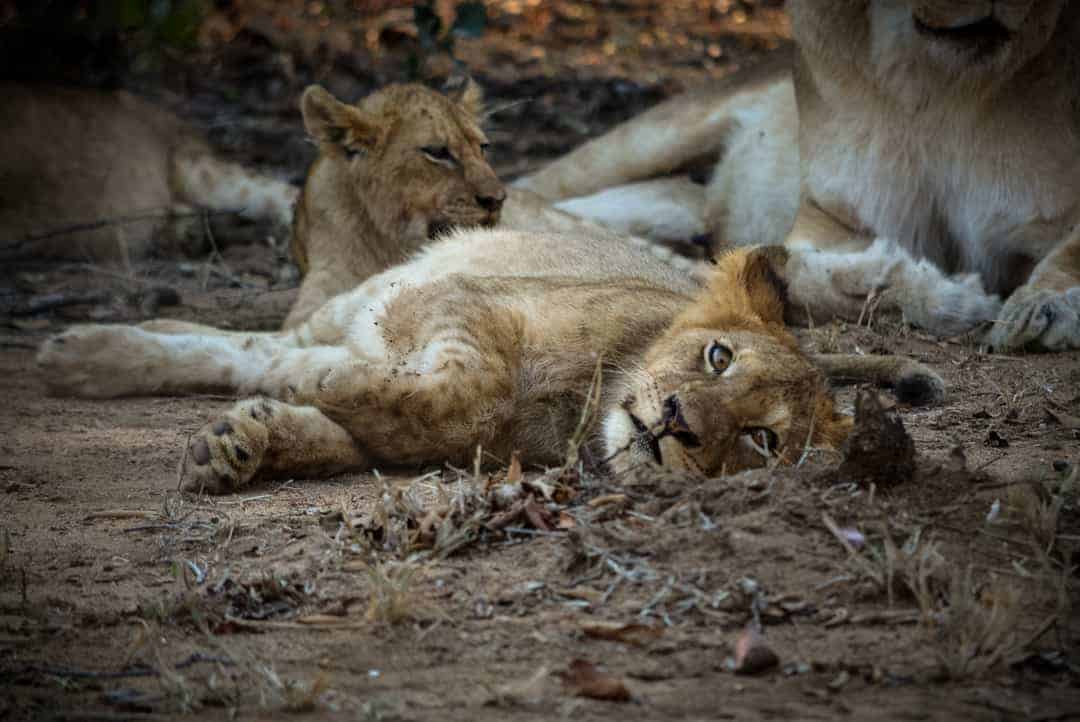 When off-road vehicle, sunrises and sundowner calls you
The experiences on our game drives I made during my safari is the most important part for me. Furthermore I love to have a "home" during my stay. We lived in tented camps most of the time and we prefer smaller lodges because of the privacy and silence. I always eat very good food in Africa not matter if it is vegan or vegetarian. My husband eats meat as well there (not at home) because the animal farming is much more better than in Europe.
Because we need to stand up early in the morning (every morning at 5:30 am) to get our first game drive we love to relax in a nice area during the midday. After this we started the second drive in the evening and came back at 7:00 pm. Perfect holiday for early birds.
The sunrises are phenomenal and I can't be more happy to enjoyed a lot during my stay. We always watched the sundowner in the bush with a nice drink and snack.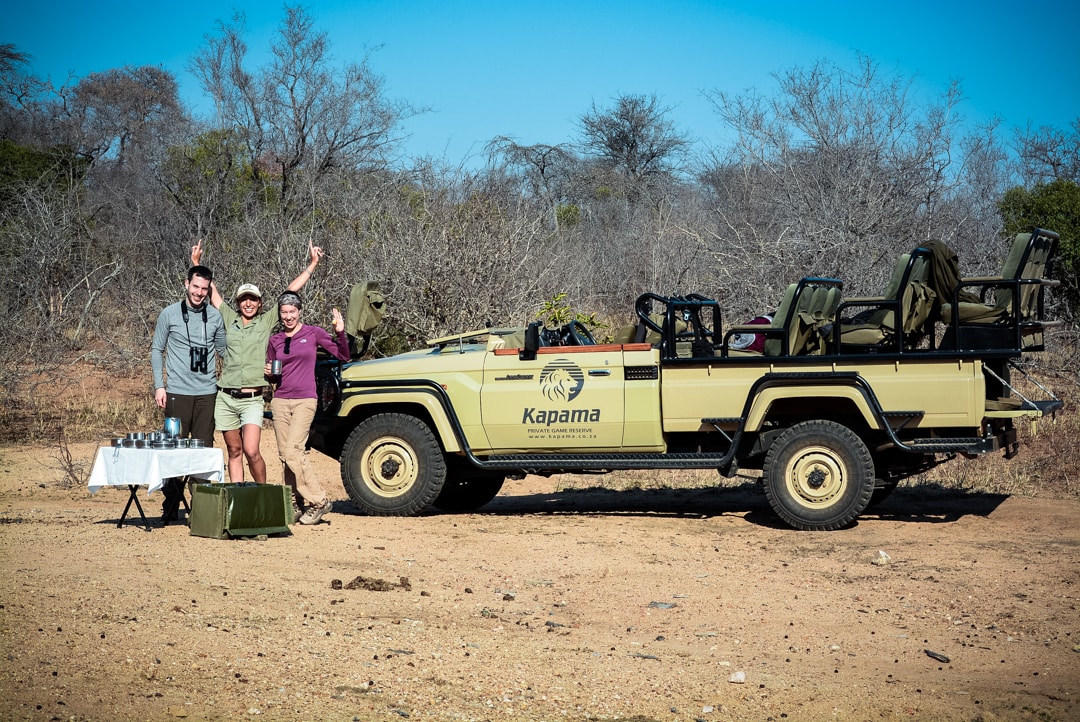 Physicallyin the home kitchen – emotionally in the african bush
Every beautiful holiday comes to an end. But I know this wasn't my last safari trip for sure. Already planning the next one.
I dreamed about my next trip during baking my apple tart.
My next desitination?
I'm not sure at all.
A big big big dream is to see the Okavango Delta in Botswana. Have you been there? Would be happy to get tips from you.
We also got a lot of feedback from other guests. They recommended a few lodges in South Africa. For example the Londolozi Lodge – very expensive but the invest worth the effort. So I'm thinking about saving all my money for it.
Namibia is also a great country to learn more about wildlife because you find a lot of conservation areas. We have been to the Naankuse Wildlife Conservation in 2015 where we met a cheetah. We touched her and had a big walk with her. Incredible!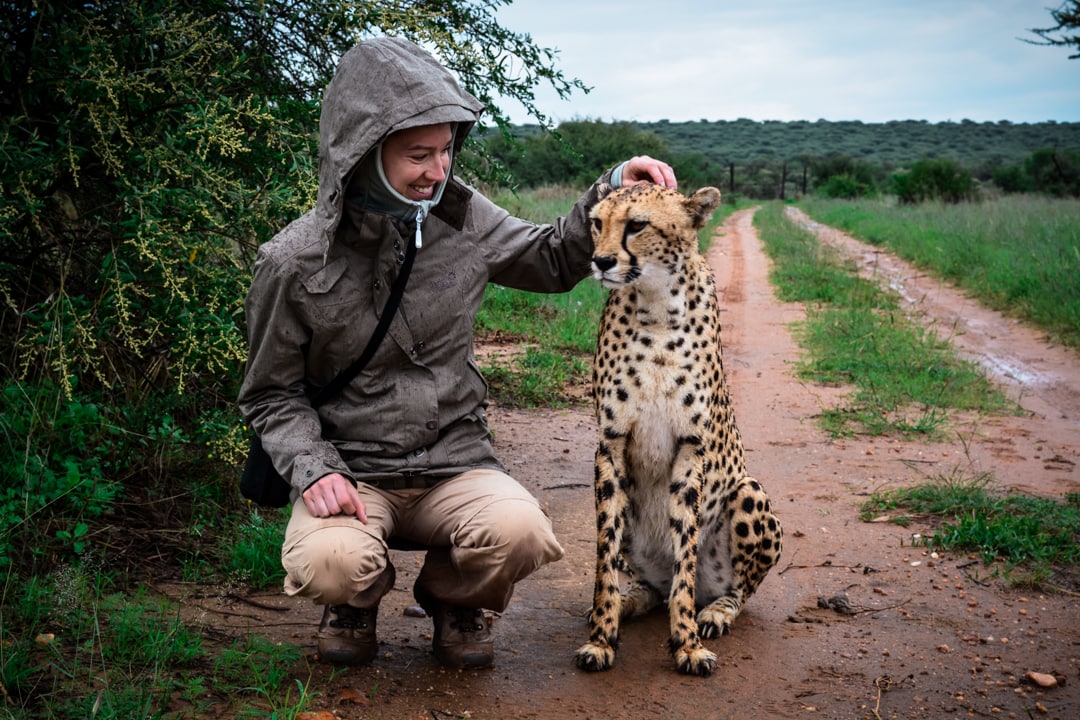 However. I will inform you as soon as I know it. You can follow me as well on my Instagram channel @nutsandblueberries